A big day for OTHL Pondicherry and OTHL Chennai
28/11/2010
It was a big day for One Thousand Hockey Legs.

Almost 2 years back, when we set out on taking Hockey to some 6 schools of the city of Pondicherry - almost all of them never played Hockey in their existence - we had a dream that one day we will have a team that will represent OTHL Pondicherry; a team that will go around and play matches with various other teams in and out of their city.

2 years of toil and endeavor brought us to the day when OTHL Pondicherry team, consisting of some 25 children, between the age group of 11-14 years, from 8 partner schools of Pondicherry have landed in Chennai to play matches against OTHL schools of Chennai.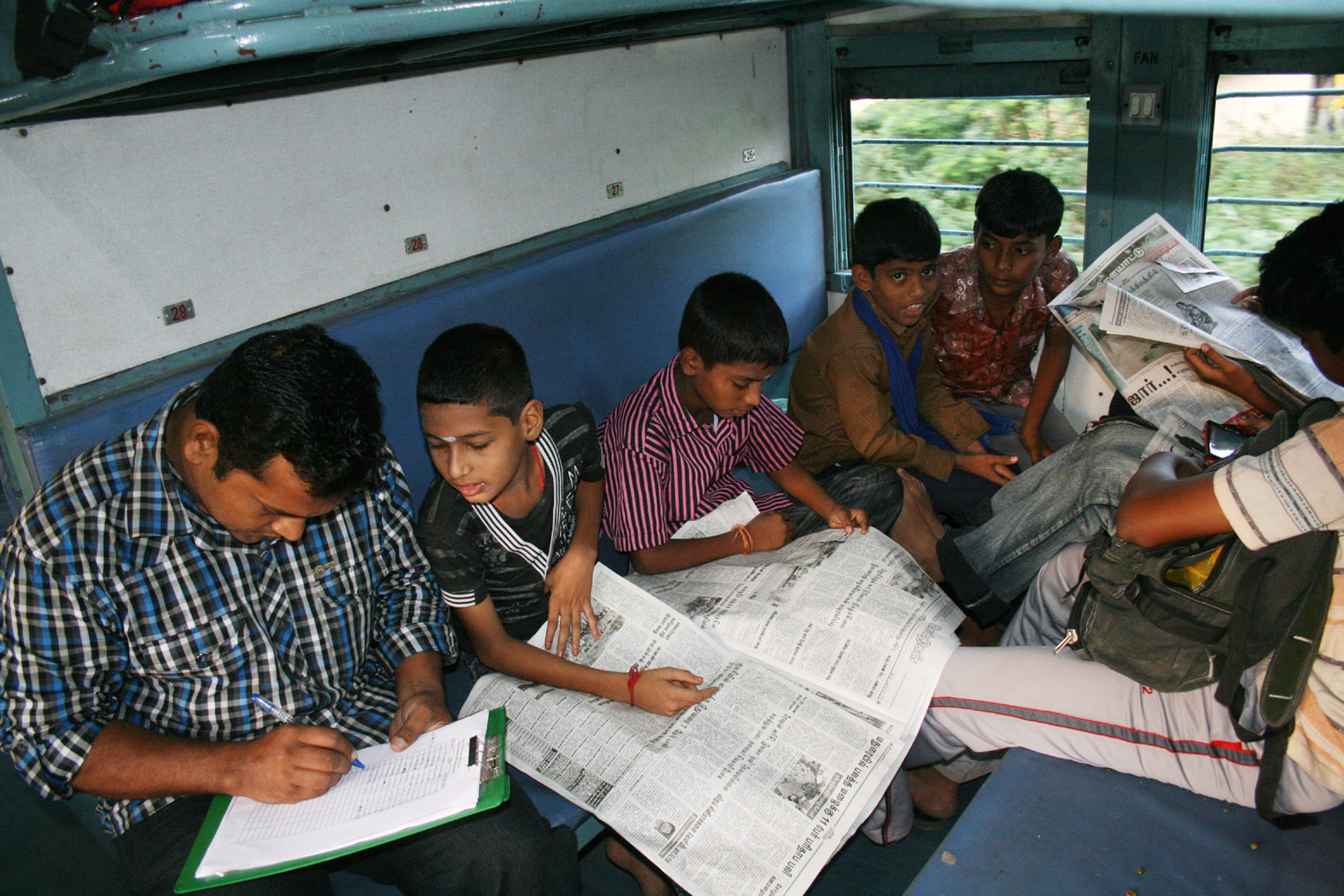 Coach Sudish Kumar busy with paper work as the children in the train look on
After, OTHL Team got all the required approvals from the parents and the schools, the bunch of enthusiastic children started off for their maiden Hockey journey this morning by train from Pondicherry to Chennai - a little less than 4 hours journey.

The children have been accomodated at the Mayor Radhakrishnan Stadium, Egmore, Chennai.

It is a 3 day visit that started today and will be on till Tuesday.

The team will be split in 2 halves and will take turns to play matches against the OTHL Chennai teams:
St. Anthony Anglo-Indian High School, Egmore
St. Bede's High School, Santhome
Don Bosco, Egmore, Chennai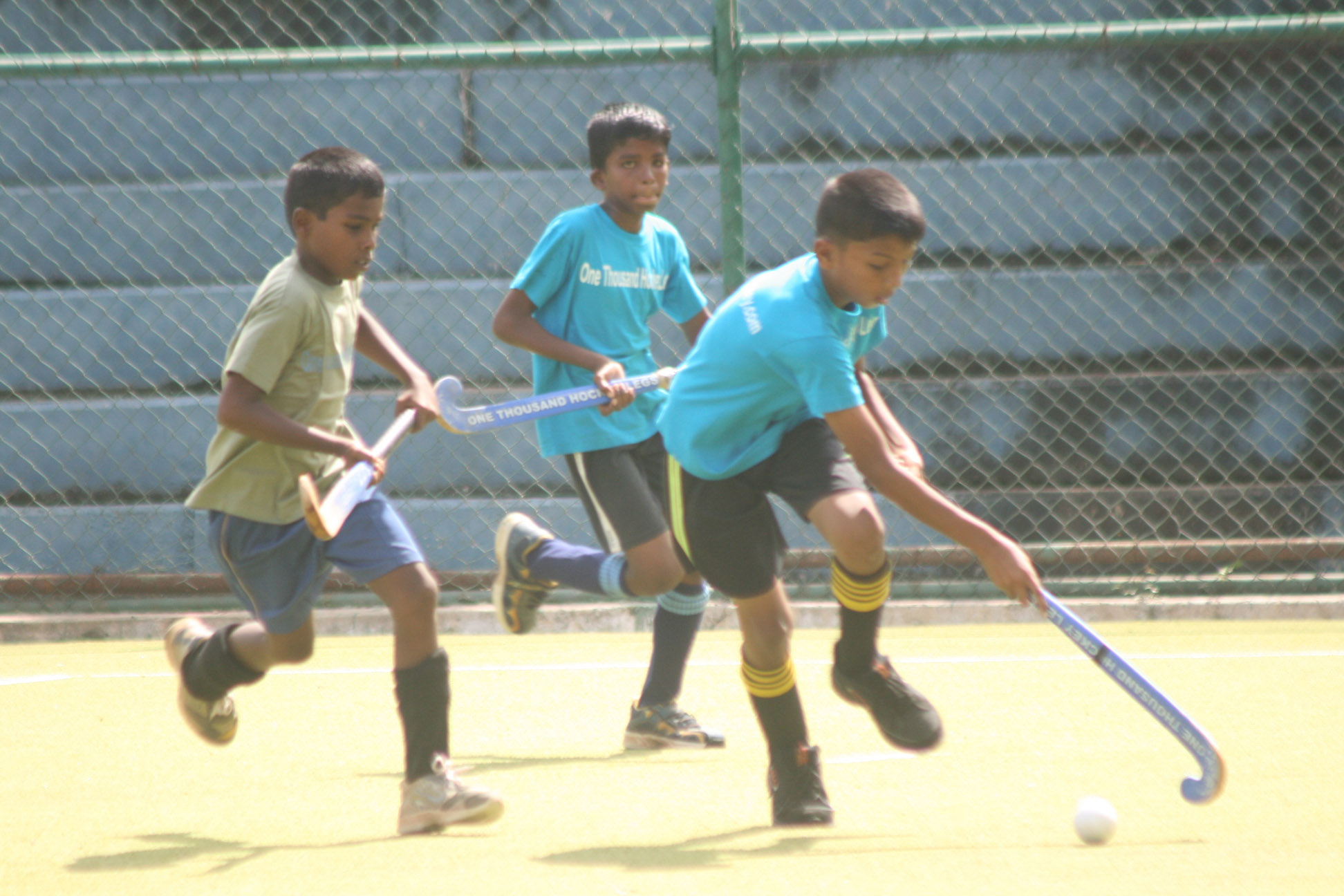 Look at that tapping..!!
Although the matches on Day 2 and Day 3 are planned in the school premise - we are promised with a gathering of some 400+ children as the audience - 1st day match was at the Synthetic Turf at the Mayor Radhakrishnan Stadium, Egmore, Chennai.

St. Anthony children played a 11-against-11 match comprising of 2 halves of 20m each.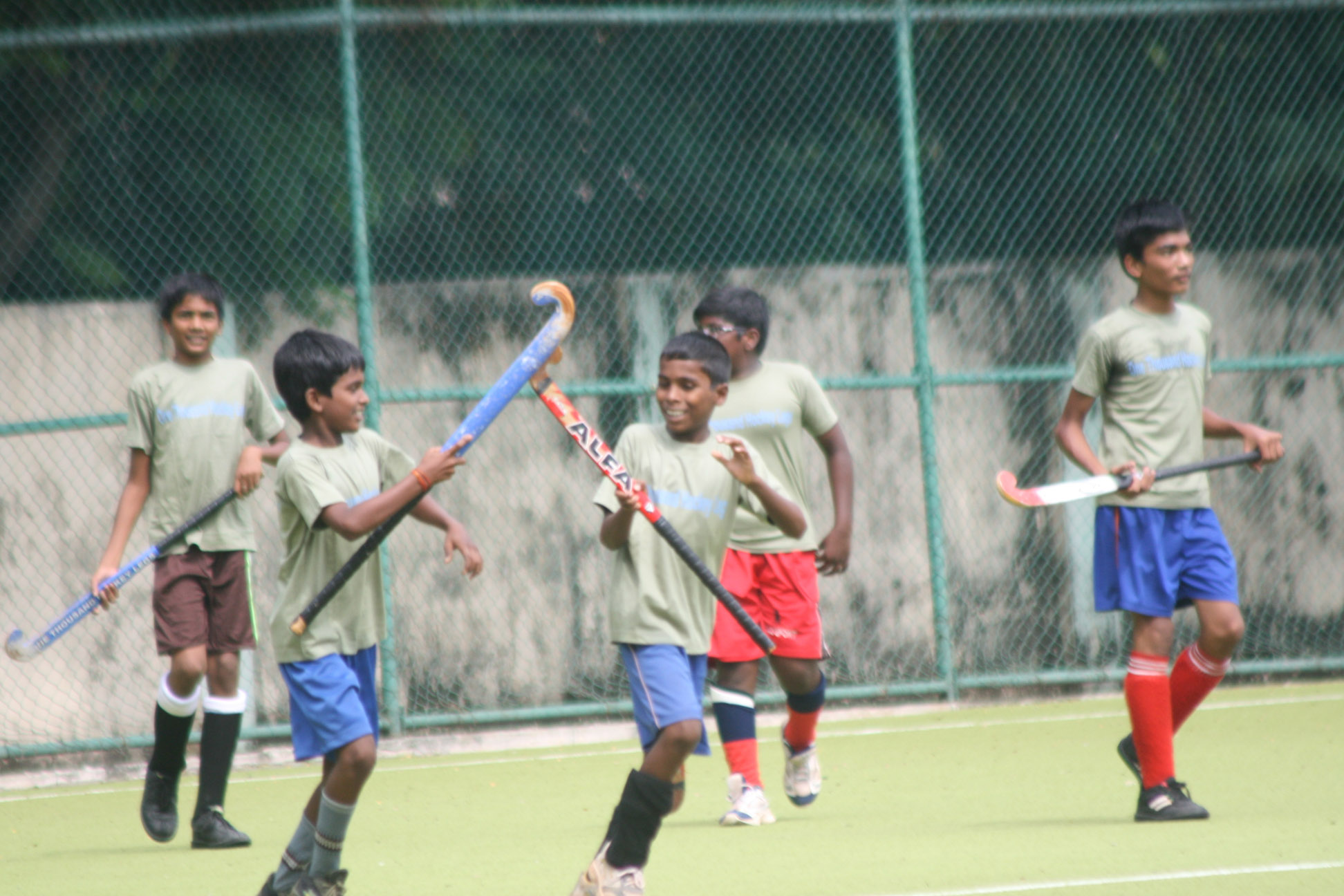 Celebration after finding the net, yet again...!
The visitors led 1-0 at half time. After the lemon break, they pumped in 2 more goals to make the score line read 3-0 in their favor.

T. Balaji, Lokeshwaran and Ranjit scored the goals for the winning side.

Today's event concluded with a prize distribution ceremony with cash awards to the winning team, losing team and the officials in the match.

Tomorrow, OTHL team will head for beach side Santhome area, where they will play St. Bede's in their premises. Watch out for this space tomorrow for further updates.

In case you reside in Chennai and want to be there to watch the action, you may just give a call at +91-98116 62081 to get more details.

P.S.: On the home page, check "OTHL Gallery" for more pics of the event.