August Cup in Puducherry, the season begins
06/09/2011
August 2011 was hectic in the down south. Puducherry, oldest OTHL Centre, was reverberating with activity. Eight of the ten schools listed to our program, were invited to participate in what we call the season opener, the August Cup. The ground was generously given by the authorities of Wiseman Hr. Sec. School, Velrampet.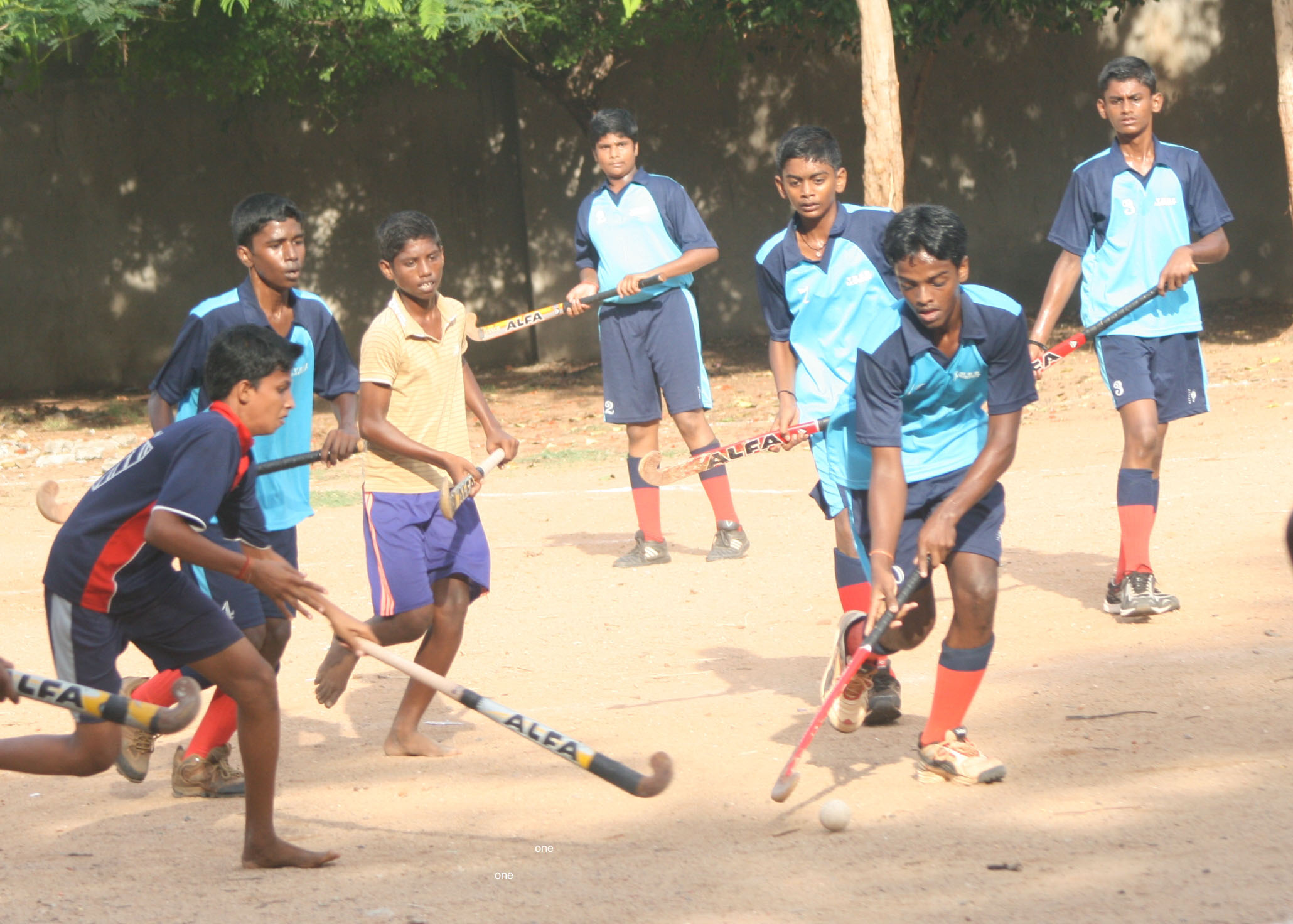 Vivekananda, Lawspet, in contorl of things
The invited schools were divided into two pools as under
Pool A
Vivekananda (Lawspet)
Wisean Hr SS
Govt HSS School (Kuruvinatham)
Amalorpavam HR SS

Pool B
Govt Hr. SS (Tavalakuppam)
Govt. Hr. SSS (Tiruvandayarkovil)
Vivekananda HR. SS (Tirubhuvanai)
Aditya Vidhyasram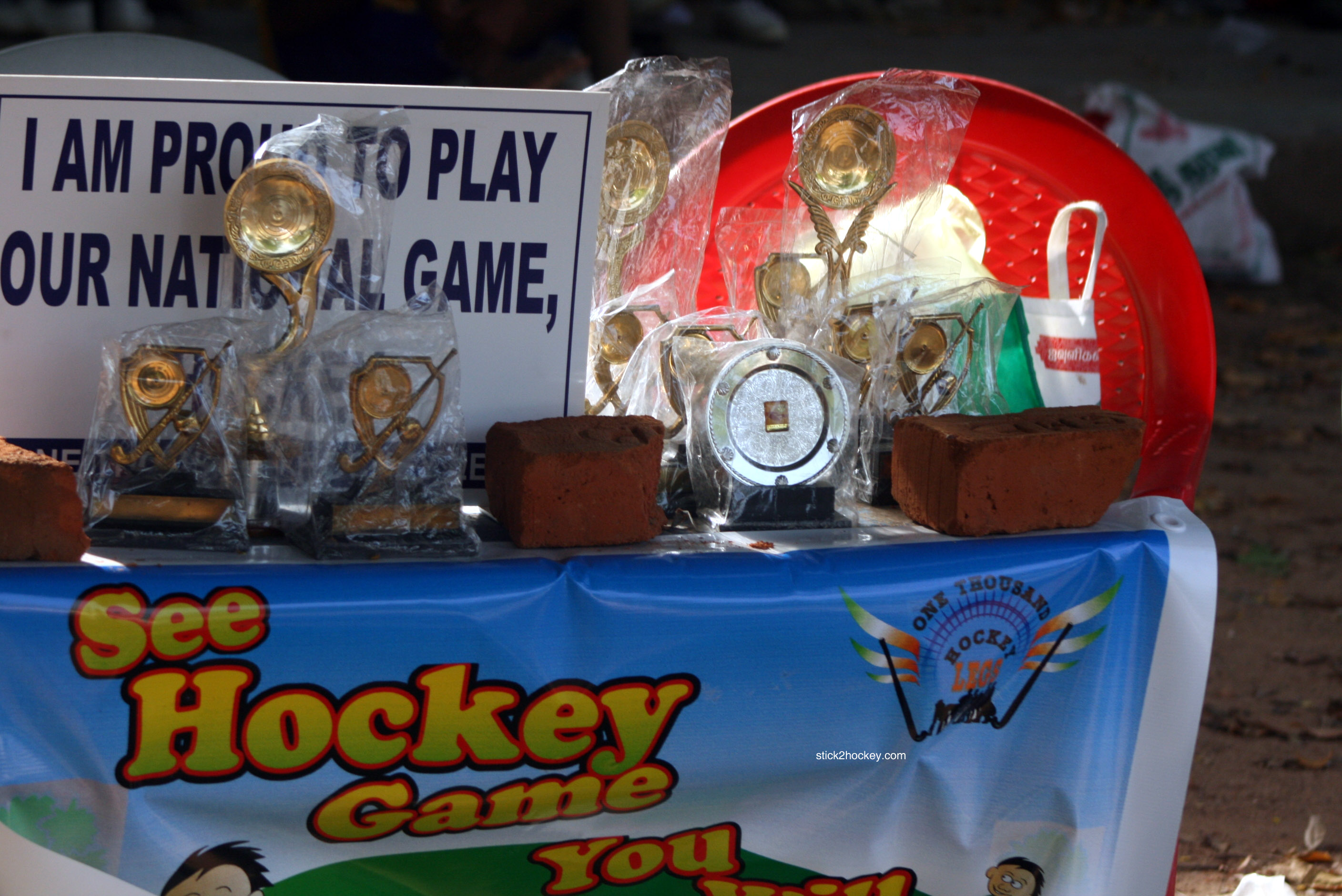 Cups and Souvenirs on display
They played matches on knock-out basis within the pool. The results are as below:

Day I (20th August 2011)
Tavalakuppam defeat Kuruvinatham 2-1
Vivekananda Lawspet drew Tiruvandayarkovil 1-1
Wiseman Hr. SS defeat Tirubhuvanai 1-0

Day II (21st August 2011)

Here the losing teams met the losing team from other pool while winners the other winners.

Kuruvinatham defeat Vivekananda 1-0
Tavalakuppam defeat Tirubhuvanai 6-0
Wiseman drew Tiruvandayarkovil 0-0

Now a points table was prepared keeping the two games each team played. Accordingly, first three teams were presented similar looking August Cup. The first three teams are
Tavalakuppam Hr. SS
Kuruvinatham Hr. SS
wiseman Hr. SS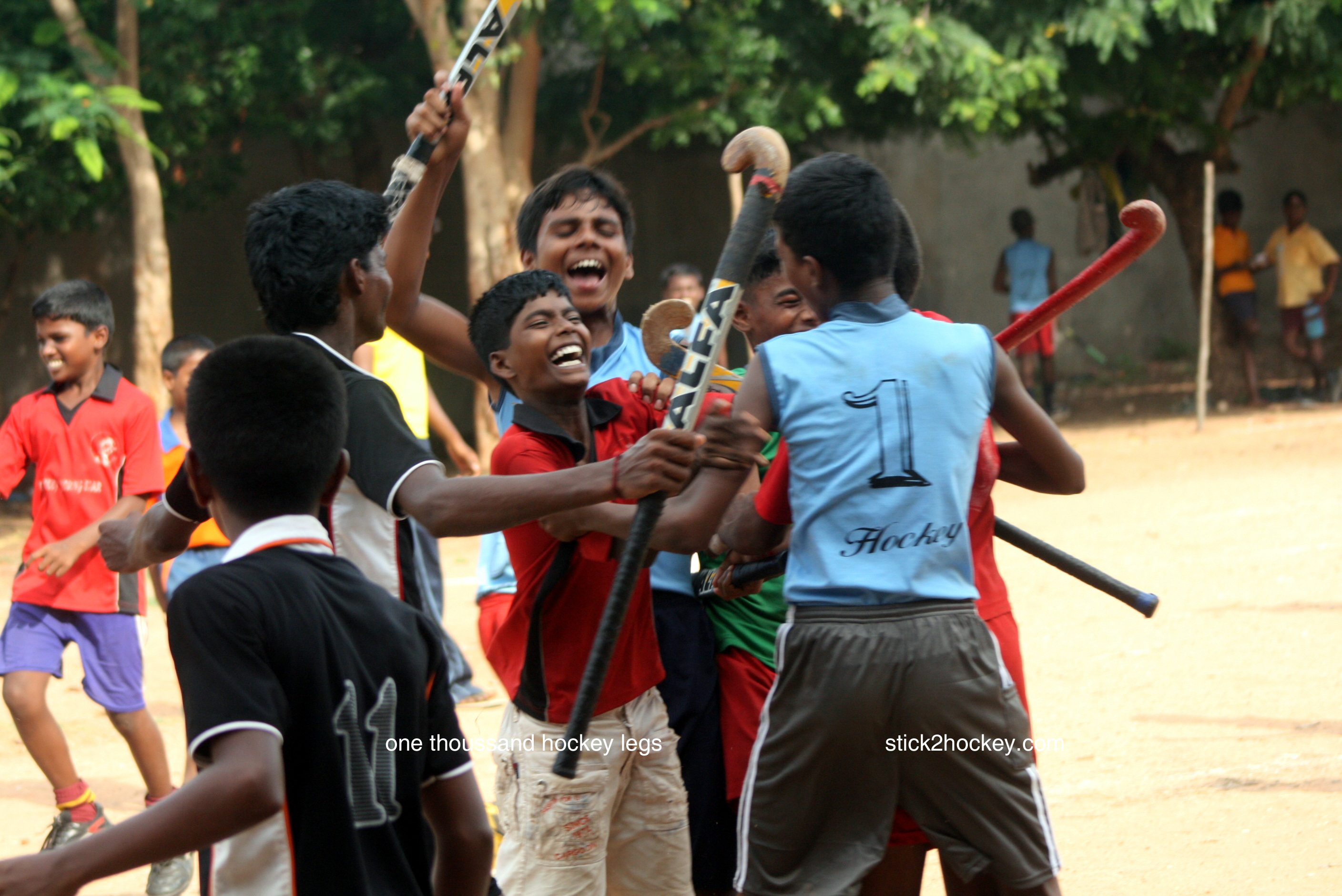 Joy of scoring
About 110 boys and girls participated in the two-day celebration of hockey. After the match, all were assembled, and the prizes were given away including cash incentive to coaches, umpires and other officials. It was a good and grand Season Opener for Puducherry. Next on the agenda is visit of Puducherry XI to Chennai.

Only the Wiseman's girls team turned up; they were played against a combined young boys team. More efforts are required to firm up and develo girls team in this city.