Nehru Society invites OTHL for Under-15 Cup
10/03/2012
Nehru Society invites OTHL for Under-15 Cup
There cannot be a sweeter and better news than this for those who work at grass root level -- and believe working at grassroot levels, say schools, is the only sureshot way of hockey's sustenance and success.

One Thousand hockey legs, an innovative and flagship program of Hockey Citizen Group, gets a boost of huge sort from one of the oldest hockey institutions in Asia.

Renowned Jawaharlal Nehru Hockey Tournament Society, which organizes a chain of domestic events each year -- each one is jewel in itself in the context supreme quality contests it offers – has given entry for the Combined One Thousand Hockey Legs team for the forthcoming Nehru Under-15 Cup.

On the eve of yet another of annual JNHTS' season is set to start, creating in its wake a traditional expectation and gala -- first of the five major events it organizes each year is the Girls Sub-junior tournament, it commences next week – One Thousand Hockey Legs joins the august gathering.

One thousand hockey legs is a school hockey project that seeks to introduce 500 school kids to the game of hockey in each major cities of India, and is presently spread over in five cities.

"Our Society is committed to increase and improve hockey at schools in order to create a bigger base for our national game. Therefore, our Steering Committee in its meeting on 27th September decided to invited a Combined One Thousand Hockey Legs for our Sub-Junior boys Cup", said the Society's Secretary General, Kukoowalia.

In fact, Hockey Citizen Group requested JNHTS for the invite.

It made its case thus: 'We run our OTHL Program in five cities (Delhi, Chennai, Kolkata, Kanpur and Puducherry). We in all run hockey teams in 60 schools, since 2009. We would select a combined team out of these 60 schools, train them centrally to field it in the said Nehru Cup. Our team will be of All India in character'.

The JNHTS has positively responded to the request made. OTHL thus joins the 30th Sub-Junior Boys event, which kick starts exactly two weeks from now (17th of this month).

"JNHTS envisions, and execute events to improve the lot of domestic hockey. It is therefore be in the fitness of things it decided to motivate us. Our NGO, like JNTHS, is not funded by public resources (State or Central governments). Both organizations work on long term basis with clearly stated vision, self-motivated, driven by citizen's zeal to promote hockey. Therefore am delighted we got the entry, and more we understand each other's hockey goodwill" said K. Arumugam, founder and CEO of Hockey Citizen Group.

"As a historian I feel its for the for the first time Nehru society, itself an NGO, gives entry to another NGO Team, breaking new ground', he added.

JNHTS was formed in 1967 with the staging of Senior Nehru Cup the same year.

Entry for the JNHTS events is always a prestigious one, as Nehru Cups have established an unbroken tradition of staging all its tournaments on time -- and with much fanfare.

The Sub-Jr and Junior events are all the more much anticipated and respected one on two counts: Firstly, there is a dearth of age group tournaments, and secondly, the entry for the participants ensure a pan Indian hockey flair. Education departments of each state conduct tournaments to pin out the best school team and each state is given only one entry for the age group Nehru Cup.

It is in this context the Society's invite for the OTHL gains currency -- and significance.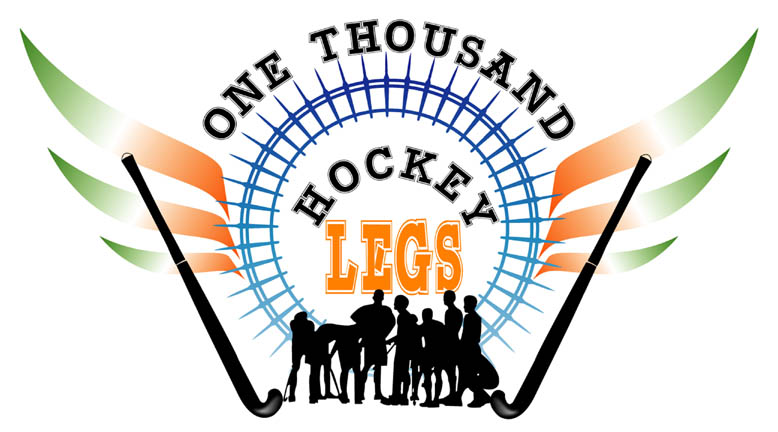 It's a huge recognition for the Hockey Citizen Group -- that in the span of three and half years spread its wings swiftly and sweetly to 60 schools, even at places hiring grounds for practice, providing all the school kids free sticks and coaching -- from right quarters.

On hearing the news, Shashank Gupta, a trusted patron of the HCG said, "Getting an entry into Nehru Cup is a huge achievement for 'One Thousand Hockey Legs'. However, for the children at OTHL, this is only a mile-stone in a long journey they have embarked upon. I am fairly sure, during this tournament, witnessing their performance, many will ask people around them, "Which team is that?"

He adds, "We play only to win' should be the mantra for our team next fortnight".