Janakpuri school wins the 3-month long 105-match OTHL Delhi League
15/01/2017
The experiment of involving hockey kids on Sundays for a tournament and thus create property for future came to a grand finale today with the Government Boys Senior Secondary School, Janakpuri, beating Government Boys Sarvodaya Bal Vidyalaya, Ashok Vihar 3-0 at the picturesque Major Dhyan Chand National Stadium, New Delhi, in the final of the Sunday Hockey League.
Delhi based NGO Hockey Citizen Group, which runs globally acclaimed One Thousand Hockey Legs Project, cocentualized and put in place the unique feat.

October-December is the ideal hockey season for the metro city of Delhi. Students have many holidays and vacations due to most festivals occurring in the spell, and also temperature hover around 10-20 degree Celsius unlike in the summer where it shoots up to 40. Thus, the availability of hockey kids, and suitable climate are effectively synergised to put in place OTHL Sunday League for in Delhi.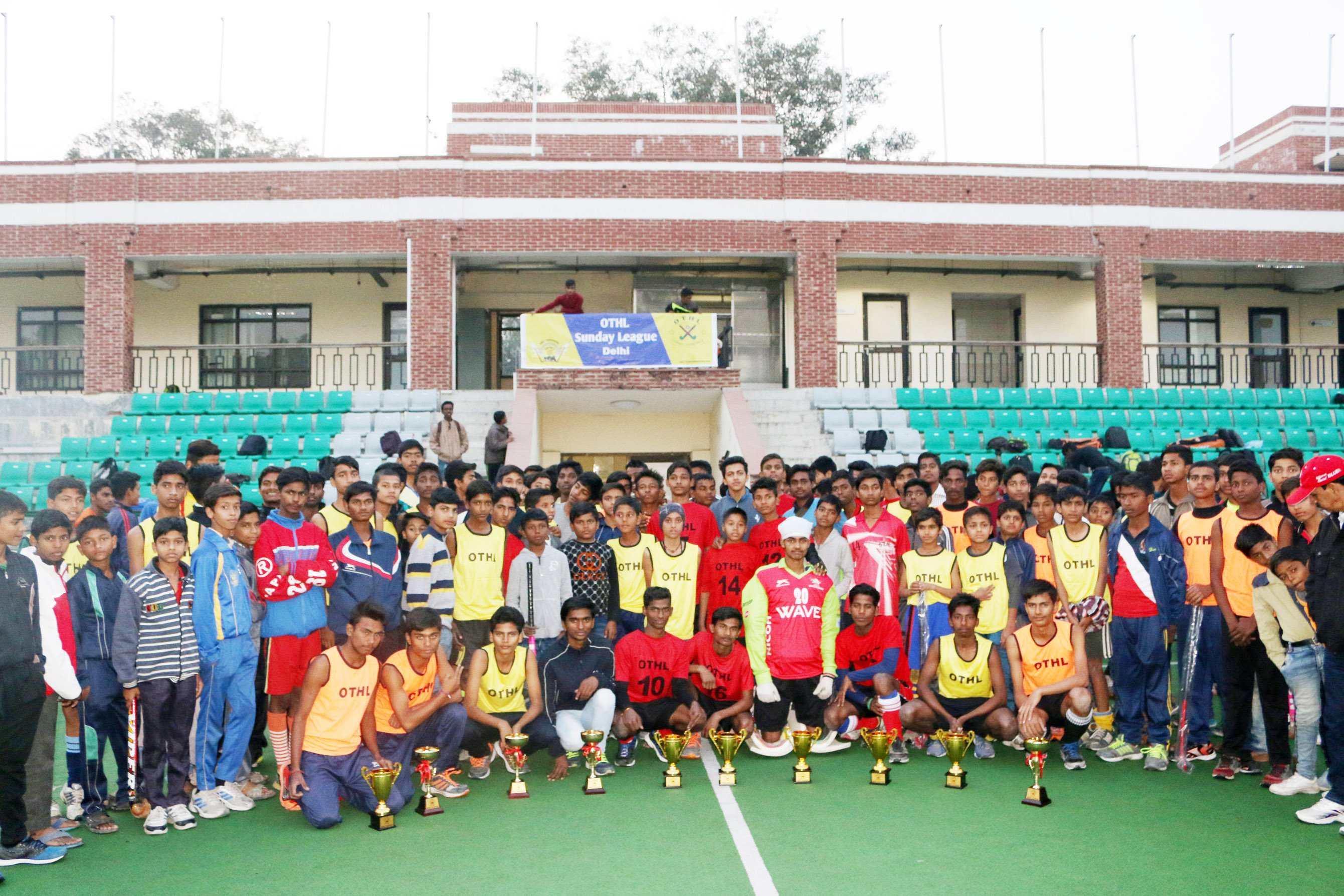 About 300 kids were present to enjoy the finals
The 3-month long, 105-match Delhi OTHL Sunday League saw 13 schools teams in the fray, each playing the other twice.
After first round, four teams were either relegated or disqualified.

The remaining 9 teams played out regularly at least a match in each Sunday at the Major Dhyan Chand National Stadium.

The semifinals were played last Sunday where pool topper GBSSS Ghittorni lost to fourth ranked Ashok Vihar while pool runners up GBSBV Mahrauli lost to ultimate winners GBSBV Janakpuri.


The medal matches were played on 15th Jan. Besides an imposing 2-feet tall trophy, 10 Best Player Trophies were also for the grab.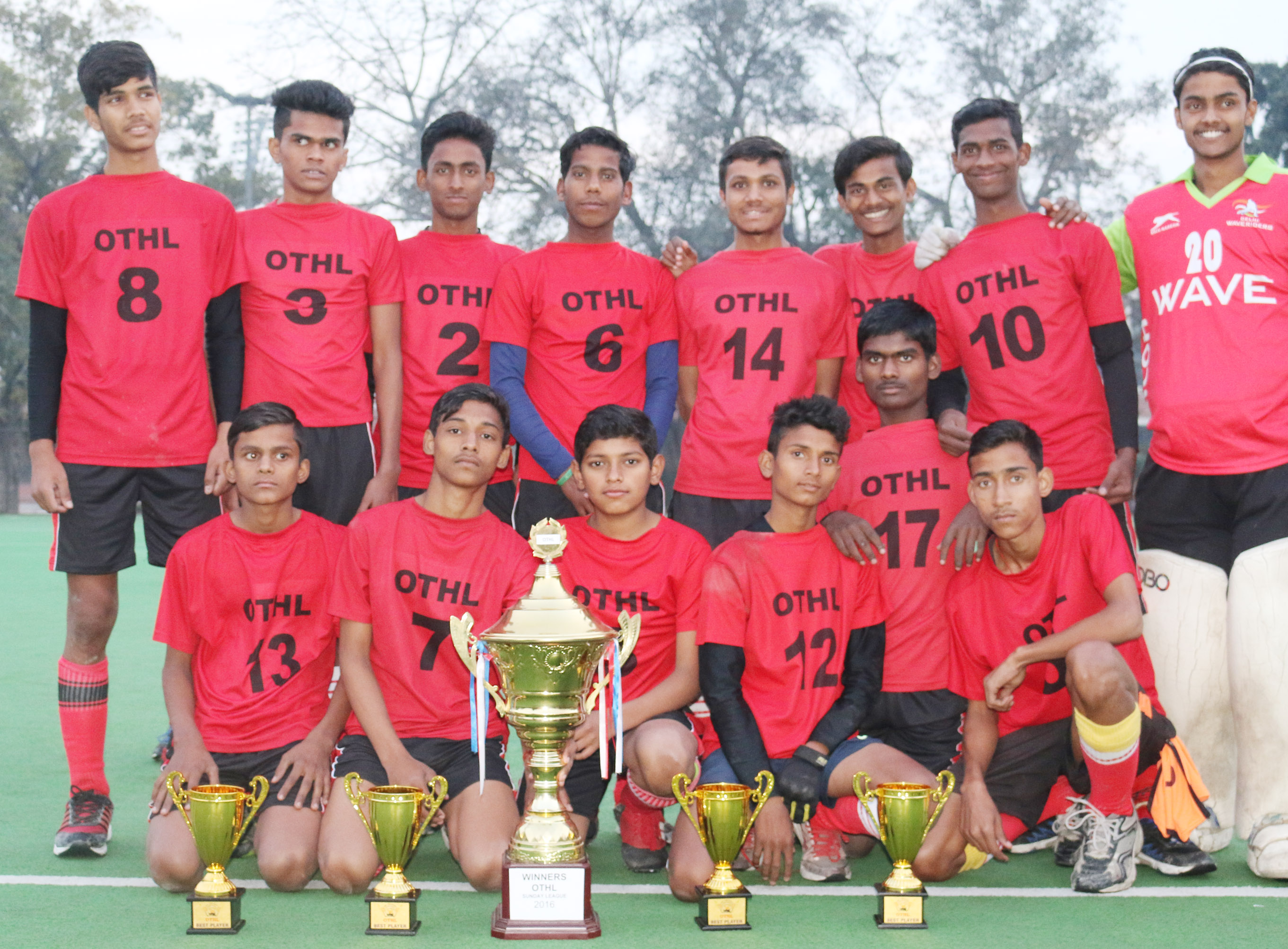 Glory for Janakpuri, the crown prince
Ghittonir and Mahraulit engaged for the bronze match. Mahrauli had formidablie line up with camp players Sumit in the middle, Baljeet Singh and Rupender Pal Singh at the back, while 12-year old Sachin and Fardeen at the front. It showed. Despite good work from Farman Ansari and Sagar Nepali in the middle, Ghittorni struggled.

First Sachin struck, and then Baljeet Singh used all his experience to hammer a penalty corner. Farman Ansari put a goal before the half time (1-2). However, on resumption after break, Sachin again was unstoppable and came up with a goal, which stood till the end. Ghittorni got a chance to narrow the gap, but Farman Ansari pushed the ball out, making goalie Shivam Jha a hero.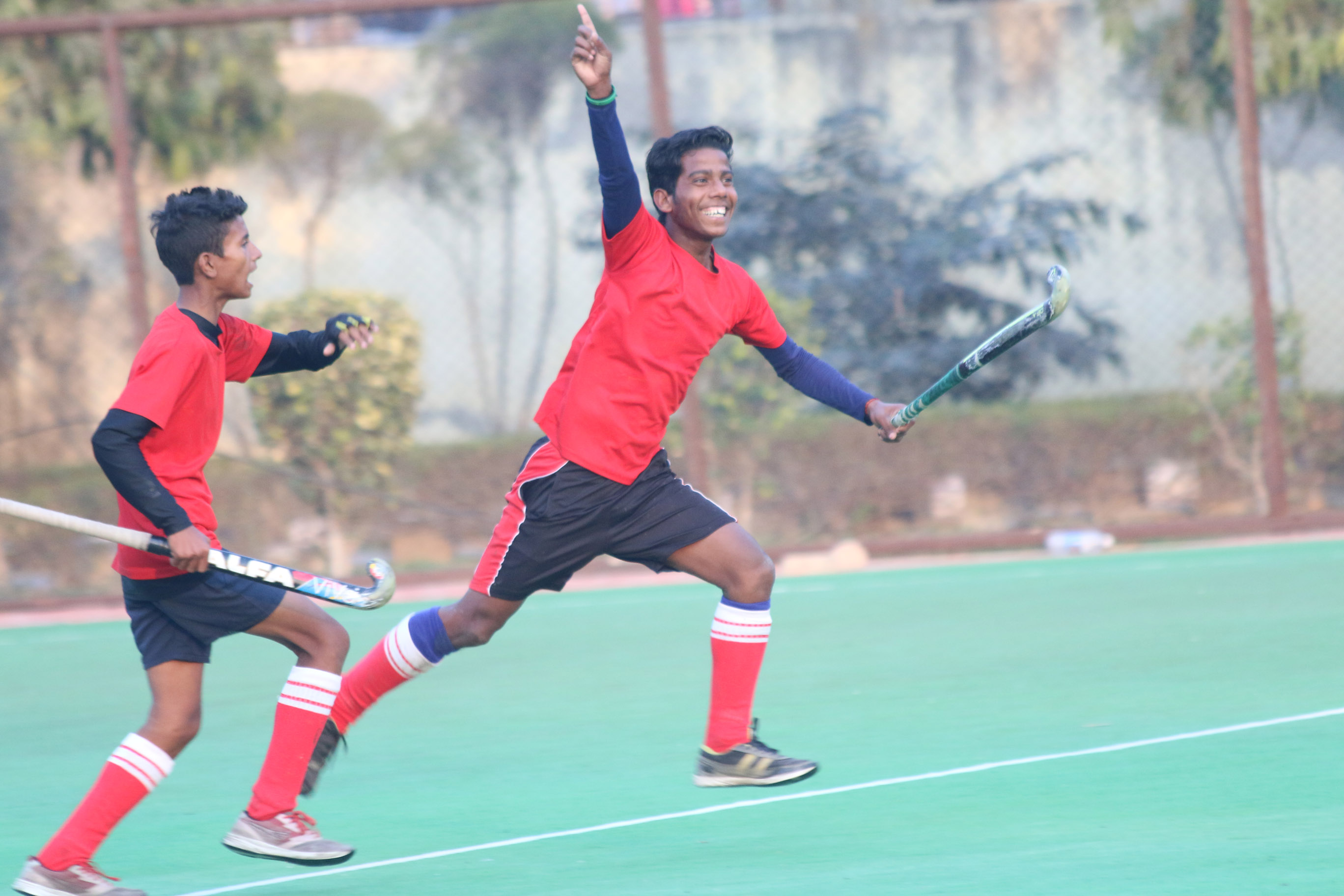 Jublant Dharmender
The final unexpectedly was a one-sided affair. Clinical Janakpuri did not give any leeway for experienced but incoherent Ashok Vihar.


Janakpuri forwardline consisting of Dharmender, Rahul and Mohd Kaif unleashed powerful thrusts for which Ashok Vihar defence had no answer.

Further, new goalie of Janakpuri, Nitesh was unstoppable. He brought a whiff of fresh air. Often stopped sure shots of Ashok Vihar forwards like Gulshan, Sachin etc.

Janakpuri struck thrice without answer to win the coveted crown.