OTHL enters semis of UTSC's Gulf Hockey Fiesta and win two individual awards
21/02/2017
Some of the boys are happily doing flag bearer jobs in the Hockey India League in Delhi. Some others are touring Sports Training Centres being run by Sports Authority of India to attend annual selection trials across India. But at the same time, eight boys of One Thousand Hockey Legs break a new ground for themselves, getting a lifetime chance to indulge in an overseas mela.

An OTHL team of 8 boys (age ranging from 14 to 18) took part in the second annual Gulf Hockey Fiesta 2017 held at Muscat, Oman on 17th and 18th.

Gulf based United Talassery Sports Club (UTSC), which caters to the sporting needs of expatriate Indians, extended an invitation package to the OTHL to take part in the annual hockey fans' gathering. An invitation that marked a milestone for the NGO which vows to provide every possible hockey opportunity to the kids from the poor section of our society.

But most of them would not have even basic documents to get their right of passports. Barring one or two cases, passports were made on war footing. One heaves a sigh of relief when at least required number of boys could get it. The trails and tribulations NGOs like OTHL undergoes to accomplish this seemingly a small task can only be experienced, cannot be explained.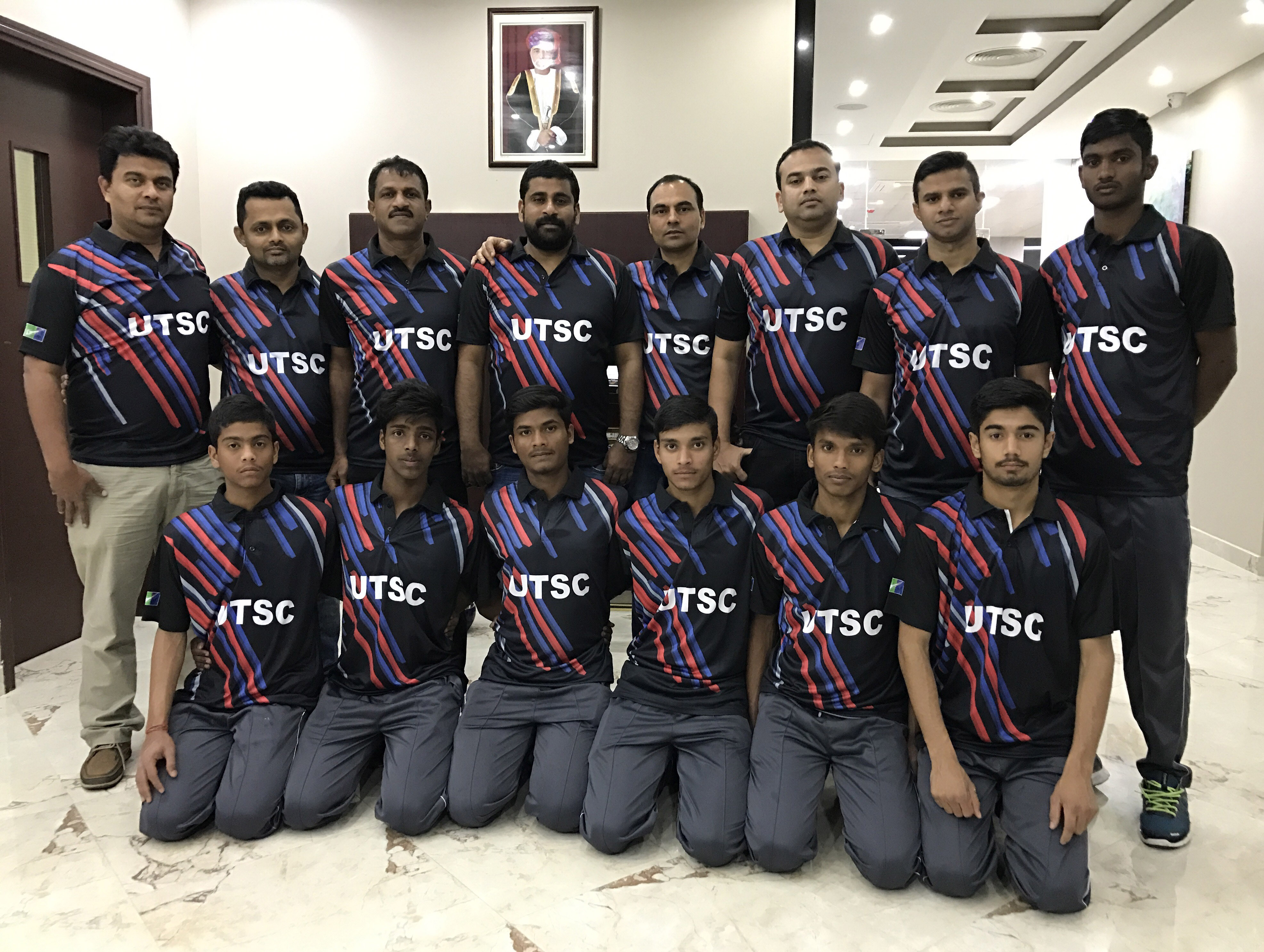 United Thalassery Sports Club (UTSC), our hosts in Muscat with visiting OTHL team
The team consisting of all rounder Kishore Arya, forward Ritik Singh, play maker Abhishek Rana, steady and solid defender Teenu, Goalkeeper Deepanshu Kumar, pivots Vicky Kumar Shah and Sanjay Soni left the Indian shores from Mumbai a day before the start of the much awaited 6-a-side fiesta.

Javis Ahmad, Secretary, UTSC, and his dedicated band of office bearers have done every thing required with a clinical precision so that the team can leave earnestly. And it did.

Barring one, its maiden air travel for the rest. They are lucky to do so in their teens, thanks to the munificence of sponsors, UTSC.

Every permission was required, we asked for them, we got it.

The team played three matches in the league.

The boys had never played a six-a-side tournament so far. Having boards on four sides of the turf field is not familiar to them unlike Mumbai boys where this genre of competition is popular.

The boys lost their first match 3-2 to but recovered enough to beat a strong contender for title Naqi Strikers 1-0. Kishore Arya struck the all important goal in the dying moments of the match in an acrobatic dive for which he is byword. This goal got him best goal of the tournament award later. OTHL Goalie Deepanshu Kumar stood like a rock under the bar and saved at least half a dozen sure shots to earn Man of the Match award.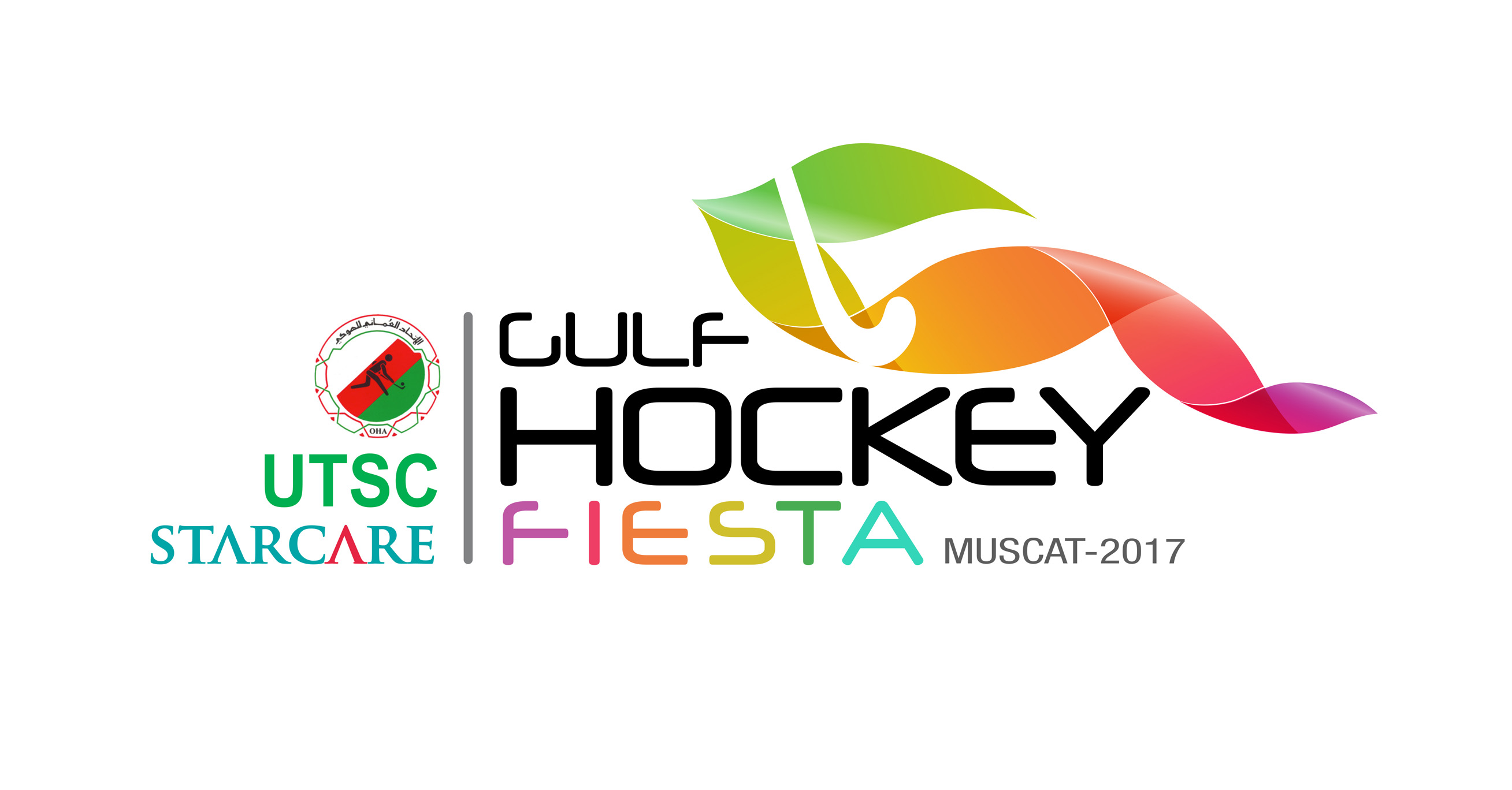 Gulf Hockey Fiesta Muscat - 2017
OTHL boys showed flair and fluency when they met the last rival in the pool, and pumped in five goals without conceding any to top Pool C.

Its now quarterfinal. It was second day of the event which attracted quite a crowd what with separate competition for schools, fun items for tiny tots etc.

Timely goals helped the Under-18 team to come out gloriously against compact and tight The host team UTSC, runners up last year, stood between the boys and the final slot.

Kishore Arya's team struggled but did not buckle till the half time. However, five minutes before the end time, it cracked against the sustained attack of the experienced UTSC, which pumped in three goals. The goal rout happened after injury of a key player in the OTHL team and the coach had to step in to play. The passion with which the boys played throughout the tournaments, the kind of goals they scored, the fashion with which they defended when confronted with stronger teams, reaching the semis, polite manners and turf acrobatics won many hearts there.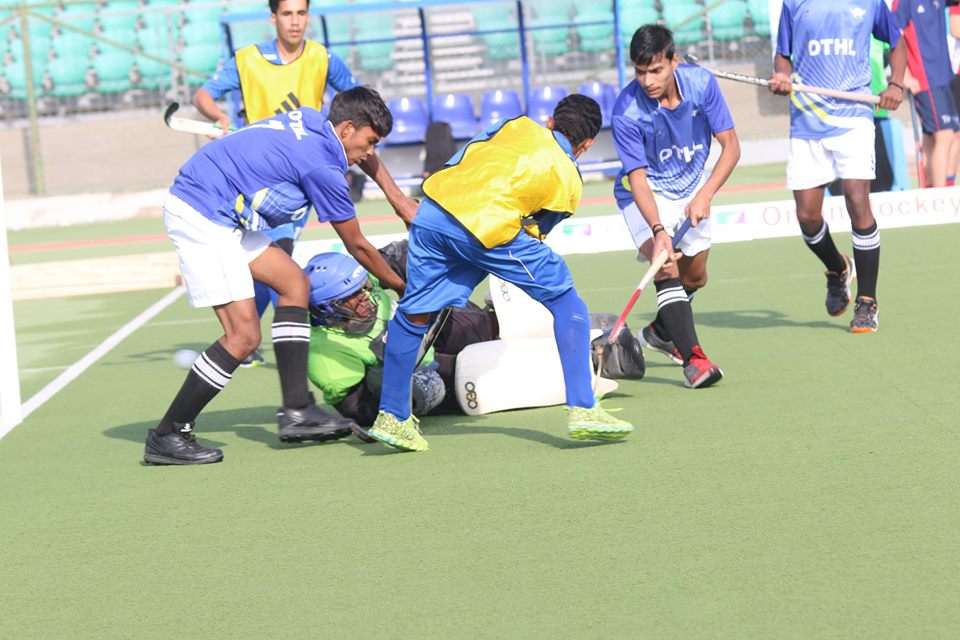 Boys in action
OTHL TEAM FOR UTSC'S GULF HOCKEY FIESTA 2017, MUSCAT, OMAN

Kishore Arya: 17 years, Defender, member of Delhi based National Hockey Academy, formerly a trainee of National Institute of Sports' Sports Training Centre, Patiala, Punjab. He is Sub-Junior Asia Cup Gold Medallist. Captained Delhi team that reached the semifinals of the Raipur Junior Nationals in 2016.

Deepanshu Kumar: 15 years, Goalkeeper, won medals at various Inter-School competitions. Played Junior National Championship for Delhi State. Attended national goalkeeping training camp conducted by Hockey India.

Sanjay Soni: 15 years, Inside Forward, solid play maker. Captain of One Thousand Hockey Legs XI that played in the Imphal Sub-Junior National Championship in 2016. Gold medallist, Delhi State Championship (2015).

Teenu: 18 years, defender. Won silver at the Delhi State Inter-Zone Schools Championship, 2015.

Vikky Kumar: 17 years, midfielder, twice Silver medallist, Delhi State Inter-Zone Schools Championship, 2015 & 2016.

Abhishek Rana: 18 years, forward, prolific scorer, represents Delhi State Senior team in the Bombay Gold Cup two months ago. Played for Delhi and One Thousand Hockey Legs XI in the Nationals Championships. Meritorious student and a bright future prospect.

Ritik Singh: 16 years, forward, meritorious student. Played for One Thousand Hockey Legs XI in the Imphal National championship.