OTHL teams fall short in the Delhi State event, but gain valuable hands on experience
13/04/2017
State Championship provide an excellent opportunity for the hockey kids of each State to showcase their skills, and earn a certificate and medal which will help them move up in career pursuits. The competition atmosphere help up and coming kids to gain valuable experience. The twin benefits led us to field our strongest possible teams in the Delhi State Championships being underway at IIT hockey grounds.
Two One Thousand Hockey Legs teams from Delhi participated in the third Delhi State Championships held recently. OTHL teams, namely OTHL XI and Citizen Hockey XI, entered both Sub-Junior and Senior categories. Junior was held midway through last year, where too our performance was below par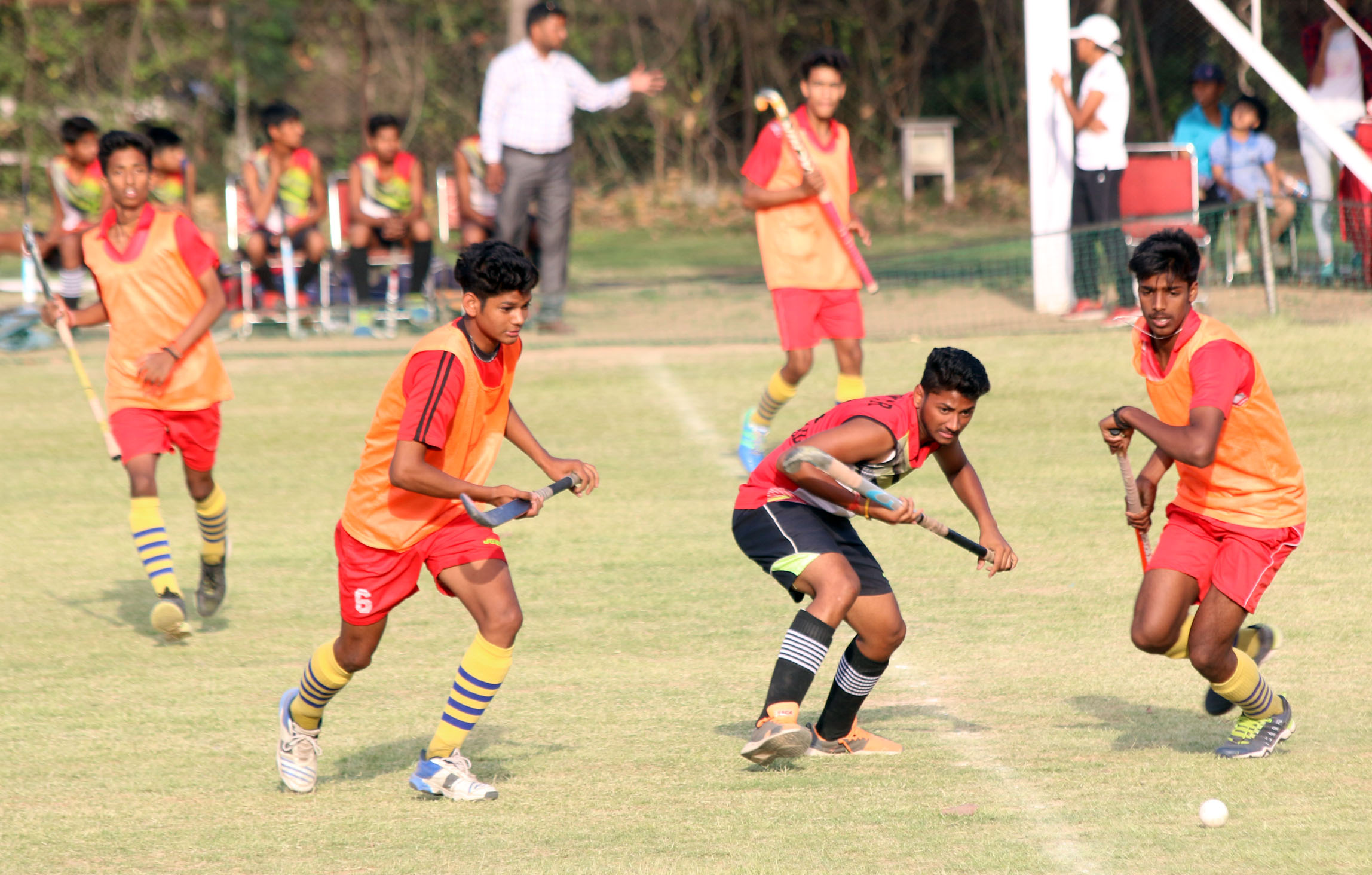 Semifinal action
In the knock out, OTHL XI lost to a team from Bangner, a sub-urban based village team, 4-0. This was in the Sub-Junior catgegory, held at Shivaji Stadium, New Delhi. This team was made up of those players who could not make it to the campers list for Bangalore Sub-Junior Nationals. Considering the fact the team was fielded in a quick time frame, the result cannot be termed bad. Our coaches felt some players in the team like defender Narender Singh (GBSSS, Mahrauli), Nitin Mukesh & Kunal Garg (YA SBV, Ambedkar Nagar) and Shehab (Anglo-Arabic Sr Secondary School, Ajmeri Gate, Delhi) caught the eyes. This team however lacked fitness, and were playing in between examination times, Citizen Hockey XI too was in the team. Considering the status, the organizers Delhi Hockey, directly seeded them in the Quarter-final. Our boys did not let them down. They defeated Army Pubic School, Daula Kuan, 4-0. Two goals from Pawan Jr and a goal each from Abhinandan and Mohd Altaf posted a goal apiece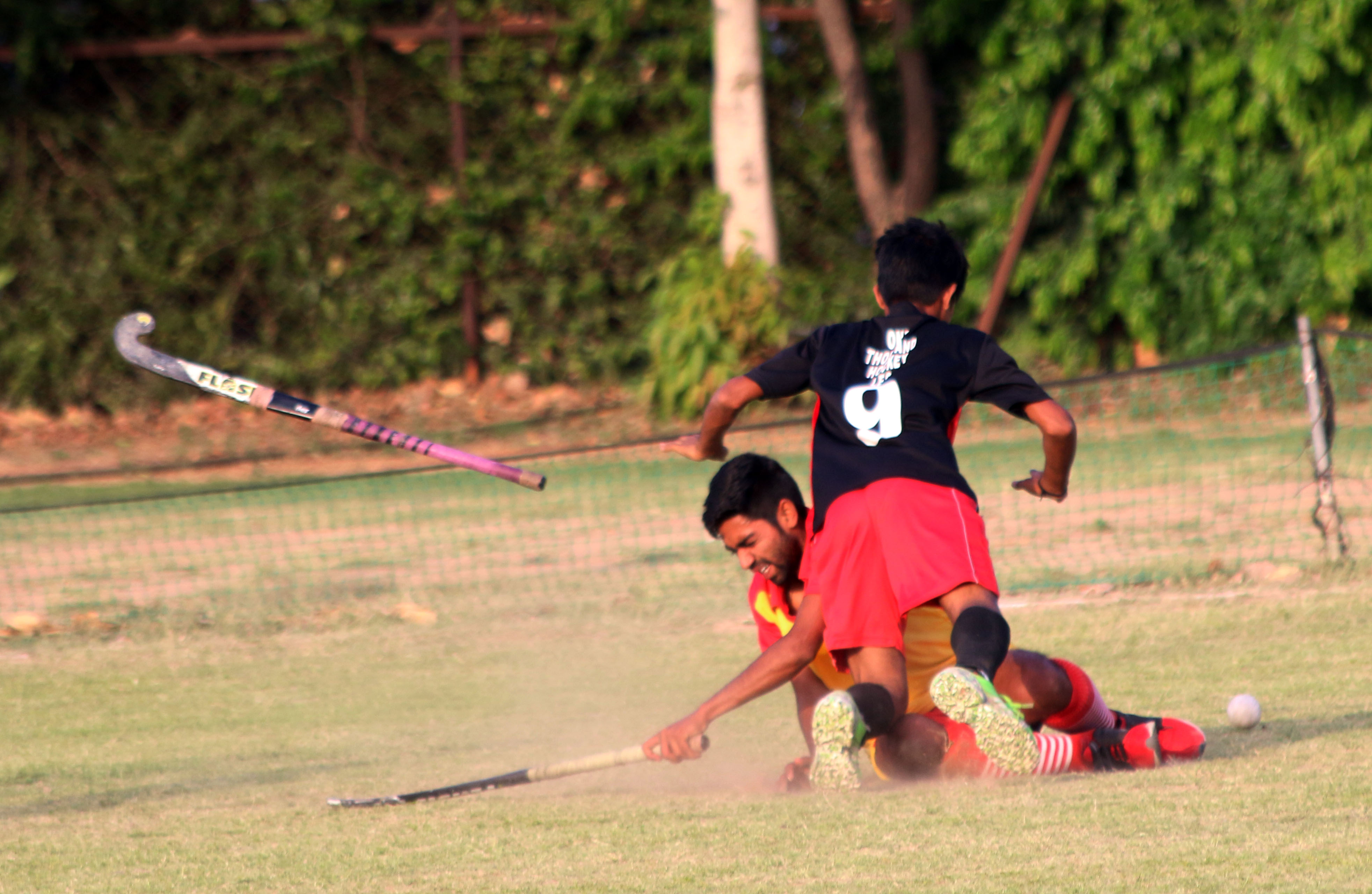 Our forward Sunil Kumar is bodily tackled
Senior team led by Sub-Junior Asia Cup gold medallist, Kishore Arya faced formidable rival in Academy Club, a team consisting of talented youngsters sourced from outside Delhi area. Ram Singh helped the team to score a early goal after a left wing attack found the ball close to rival goalie. However, they conceded three goals to end up the losers. However, it shoudl be noted the team had amble chances to come up but wasted the chances due to individual play, and lack of understanding up front. They also let go three penalty corners that came their way. Being knock out, the team thus went out of reckoning.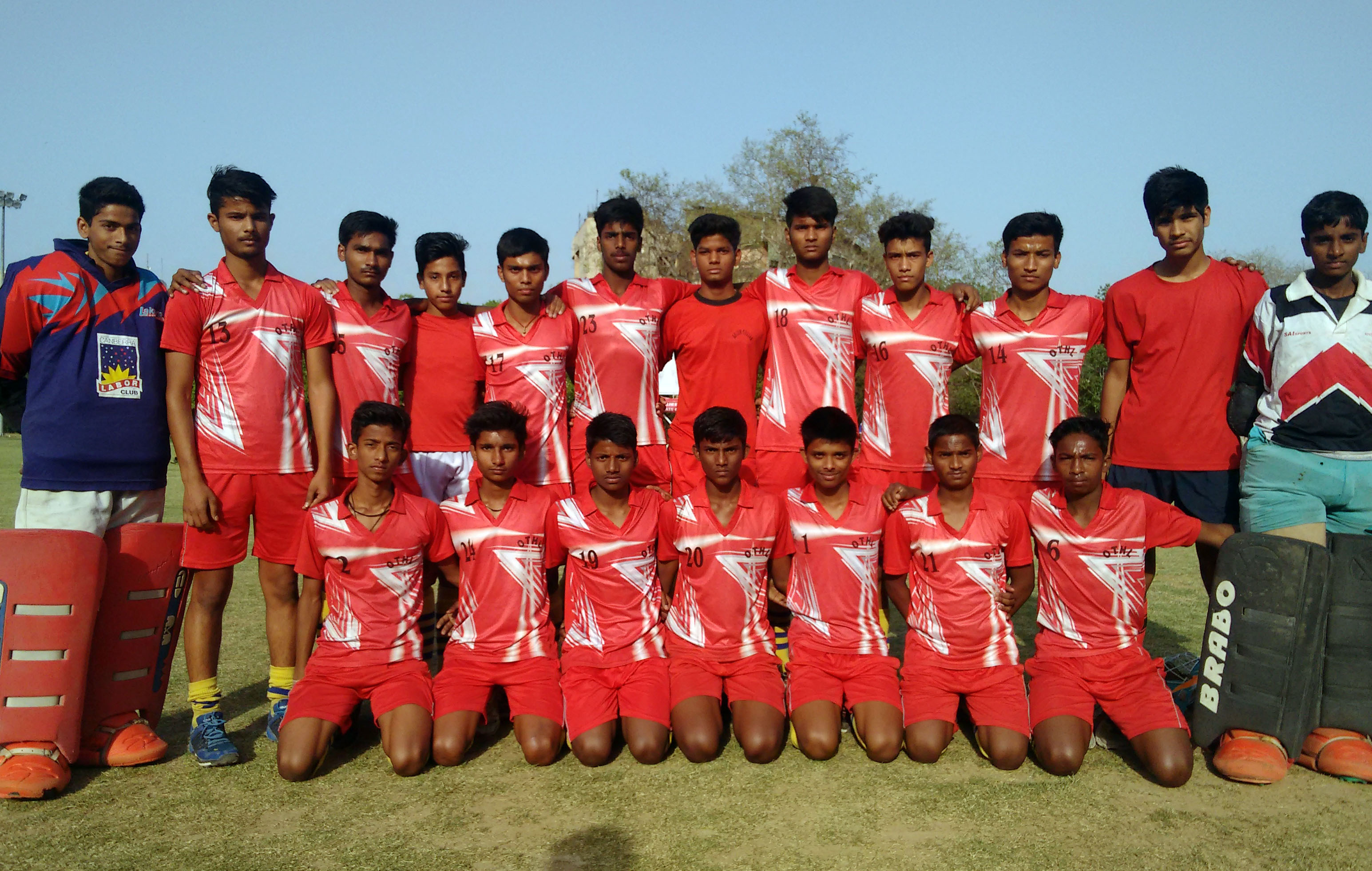 Intense fight for the ball in our OTHL match
The much expected semifinal was between Citizen XI and the same Bagner team that defeated OTHL XI at Shivaji Stadium. We dominated the game. Had the better exchanges, had more penalty corners, and attacked at least three times more compared to their fighting rivals. However, their forwards found wanting. A goal that seemed went in the cage after a direct shot from penlaty corner was ruled out for dangerous play much to the chagrin the team. And then our players failed to connect a slow ball that tripped beyond the reach of goalie. Whatever, the struggling rival found the net once, and hung on to it to the end for their celebration.