OTHL Moral Supporter Scheme gets wide support
15/02/2018
MISSION ACCOMPLISHED: One Thousand Hockey Legs ran its first-ever Fund Raising campaign for 45 days starting from 15th Feb. It ended today. As all are aware, it was a maiden effort to involve people after transforming a NGO into an institution, which almost took 10 years for building. The result is positive and befitting. The subscribers include Olympic Gold medalists, a triple Olympian, WC gold medallist, National Creative Director of a leading Ad agency, a CEO of a successful sports NGO, a sitting Member of Parliament, A Stanford Graduate, Dronacharya Awardees besides many hockey fans. The NGO cannot ask for more. In fact it needs lot of moral gumption to ask fund from such achievers. The NGO did it on the strength and on behalf of hundreds of faceless kids who are condemned to suffer in our society for no fault of theirs. Therefore, the NGO salutes all those Donors heartily and gratefully. You all reposed faith in founder K. Arumugam's personal appeal. It makes everyone involved glad. Such faith will help the NGO scale many more miles in the days to come.
FOUNDER'S APPEAL: Since inception 10 years ago, the acclaimed One Thousand Hockey Legs, could give purposeful smiles to 4000 plus kids. Achievements of OTHL are huge. But, the OTHL has been run on my time and money, partial support coming from handful of friends. Ten years is a long period. I wish many more join me in the journey, share the burden and help build an equitable and honest society thro' the medium of the sport we love. Time has come to lift the OTHL from individual pedestal to team platform. So, I am coming to you after creating a World Class property. I invite you to subscribe to the 100 Moral Supporter of OTHL Scheme at the min annual payment of Rs.5000. Kindly ensure its not one-off gesture, but continuing relationship for at least five years. This campaign will go from 15th Feb to 31st March 2018. The Fund Raised Details will be posted in the first week of April. Audited accounts of last 9 years can be seen in the OTHL office in Delhi between 15-18 hrs daily for next 45 days.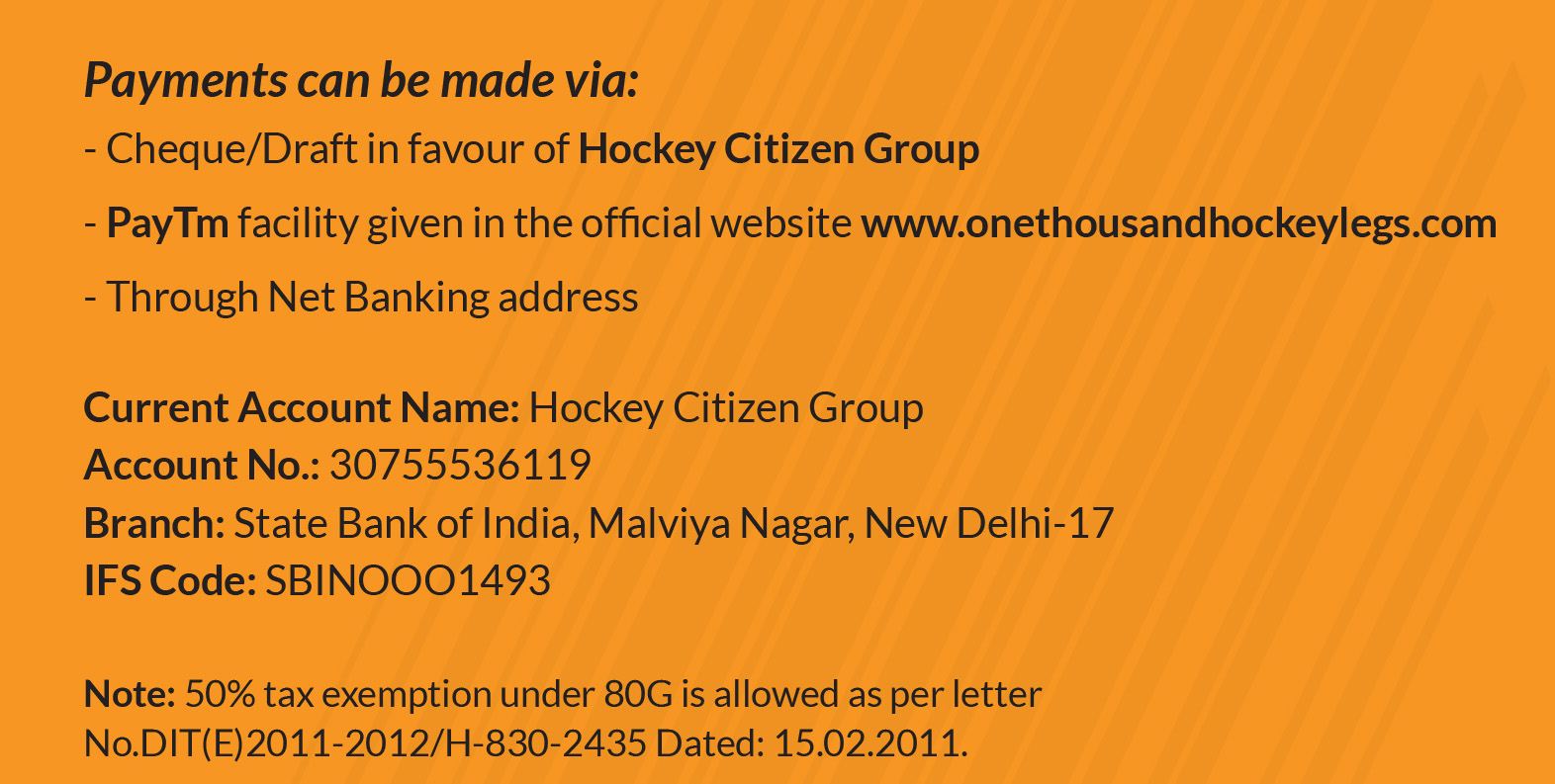 Payment Modes
Why to we need money?
To continue our program of introducing and running hockey team in schools where majority of students hail from under-privilged section of Indian society
To expand our activities to girls
To procure goal cages, goalkeeper kits
To increase exposure trips for OTHL Sr team
To guide professionally the talented OTHL kids for career opportunities
We intend to collect Rs.5 lac out of enlisting 100 supporters each will pay Rs.5000 per annum
Make up your mind and JOIN
(List showing Moral Supporters are given below as they join)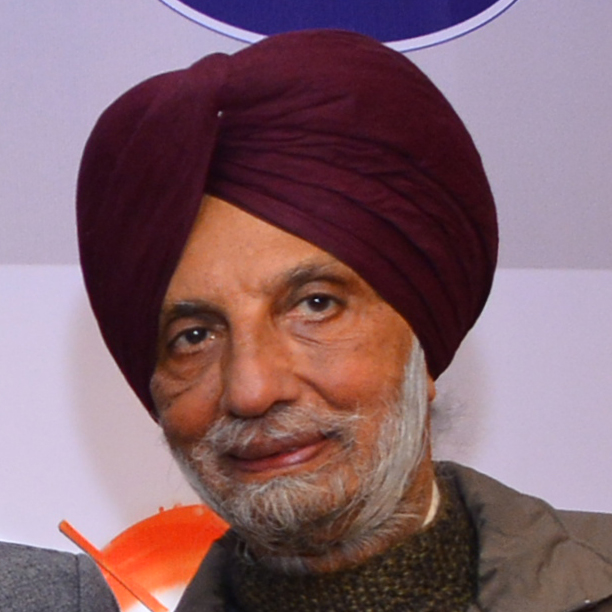 Honoured to have Oly gold medallist Harbinder Singh as OTHL Supporter
List of Donors under OTHL Supporters' Scheme (15th Feb to till date)
(Total Collection so far: 5.01 lacs
Lawrence Joseph
Geraldine J Menezes
Ms. Preeti Pariat Mehta
Mr. Imaan Pariat Mehta
Ms. Megha Raveendran
Mr. Shahshank Gupta
'Arjuna' Viren Rasquinha
Unknown
Unknown
Padamshree Dilip Tirkey, Member of Parliament
Mr. Sumal Surenderanath
Dr. Uma Kapoor
Mr. Errol D'Cruz
Mr. YS Negi
Tony Fernandes
Ashley Fernandes
Dronacharya Harendra Singh
Olympian Harbinder Singh
Ms. S. Krithika
Dr Saju Joseph
World Cupper Mr. Bharat Chhikara
Mr. Surjo Dutt
Ms. Suruchi Dutt
Dr. KJ Anandhakumar
********
Mr. SK Moinuddin
Mr.Rana Chatterjee
Mr.Gulu Ezekiel
Ms.Andrea Thumshrin
Mrs.Shanthi Natarajan
Ms.Thendramil Pavai
Mr. Gaurav Saxena
Mr. Tirumarai Selvan
Mr. C. Bharanikumar Chandrasekaran
Dronacharya Dr Ajay Kumar Bansal
World Cup gold medallist Brig. HJS Chimni
Mr. Narender Gautam
Mr.Himanshu Diman
Ms.Neha Chauhan
Mr. Srikanth Sangili
Mr. N. Kanagasabai
Mr. Stalin Joseph
Mr. Mukul Pandey
Ms Anita Lalchandani
Mr.K Mayuranathan
Ms.Vembu Mayuranathan
Dr. Shankar Kumar Chatterjee