OTHL leaves for Sub-Junior Nationals
16/06/2019
One Thousand Hockey Legs' team, lead by Vineet Kumar, has left Delhi today to take part in the 9th Hockey India Sub-Junior National Championship (div B). This is the prestigious engagment of our NGO team. OTHL has been taking part in the Hockey India Sub-Junior Nationals since seven years. Brajgopal, who represented OTHL when we first played the Champion in 2014, will be the coach. Its befitting for the Jamia Milia under-graduate student to be part of the team and will be handling technical matters. What a fantastic growth for a small kid who came to us when we started hockey in Govt Boys Sr Sec School, Begumpur exactly 9 years ago. We wish him and his team success at Bilaspur (Chhatisgarh), the venue of the Championship. Abhinandan, on his second Nationals, will assist Vineet in discharging leadership duties.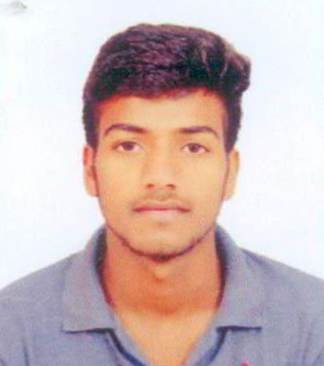 Captain Vineet Kumar hardly missed any practice session, has been pillar of strength in defence
30 boys were selected based on their performance in various tours, school & Delhi State hockey championship mathes. Importance was given to talents we identified during the two-month long OTHL Cup. These boys were trained for almost three days per week for about four months. The mere fact that the Nationals was orginally scheduled to be held in April, but was postponed to June, helped us hone the skills of the boys. While Sandeep Kumar trained the boys on Sundays initially, its the elderly duo of Nirmal Jeet Singh and Uma Shankar Sharma, players of standing, who took over the task. They kep focusing on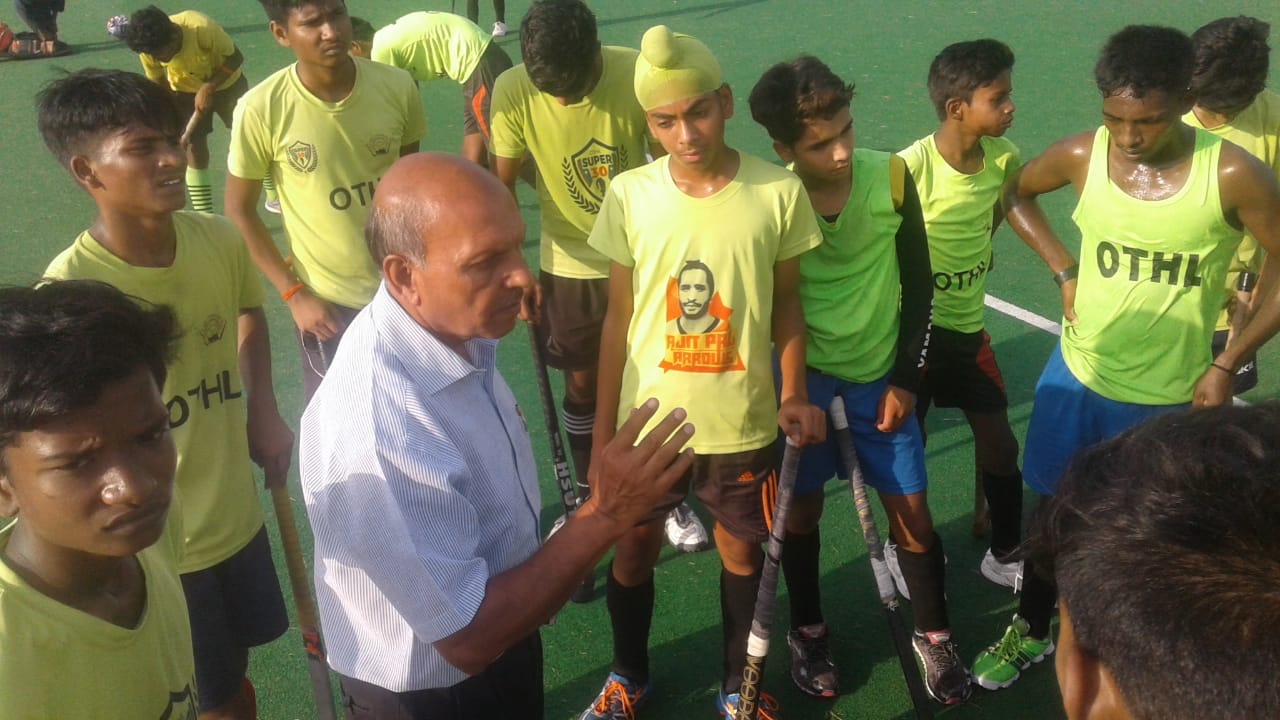 Coaches Nirnaljeet and Uma Shankar Sharma took every pain to train the boys
Forward Nitin is the youngest, having born in 2006. He is an enterprising and up and coming striker. Aniket Kumar, who is on his second Nationals, is a reliable pivot, who can set up others for goals. Abhinanandan on the right wing is a terror for defenders. He is hawkish insofar as scoring is concerned. Vikas is a reliable left back, who can ably assist left winger Hifazat Ali in a big way. Hifazat, Aniket and Abhinandan forms our core for goals while Vineet and Ankush are defenders par excellence and also fighters. Sachin can be worthy forward with his dash and never-say-die attitude but need to give up individual game. Shailender Rathore is another player to be watched keenly. On his day, he can be a match winner. There is little that separates both goalies Pradeep ad Raunak Kumar.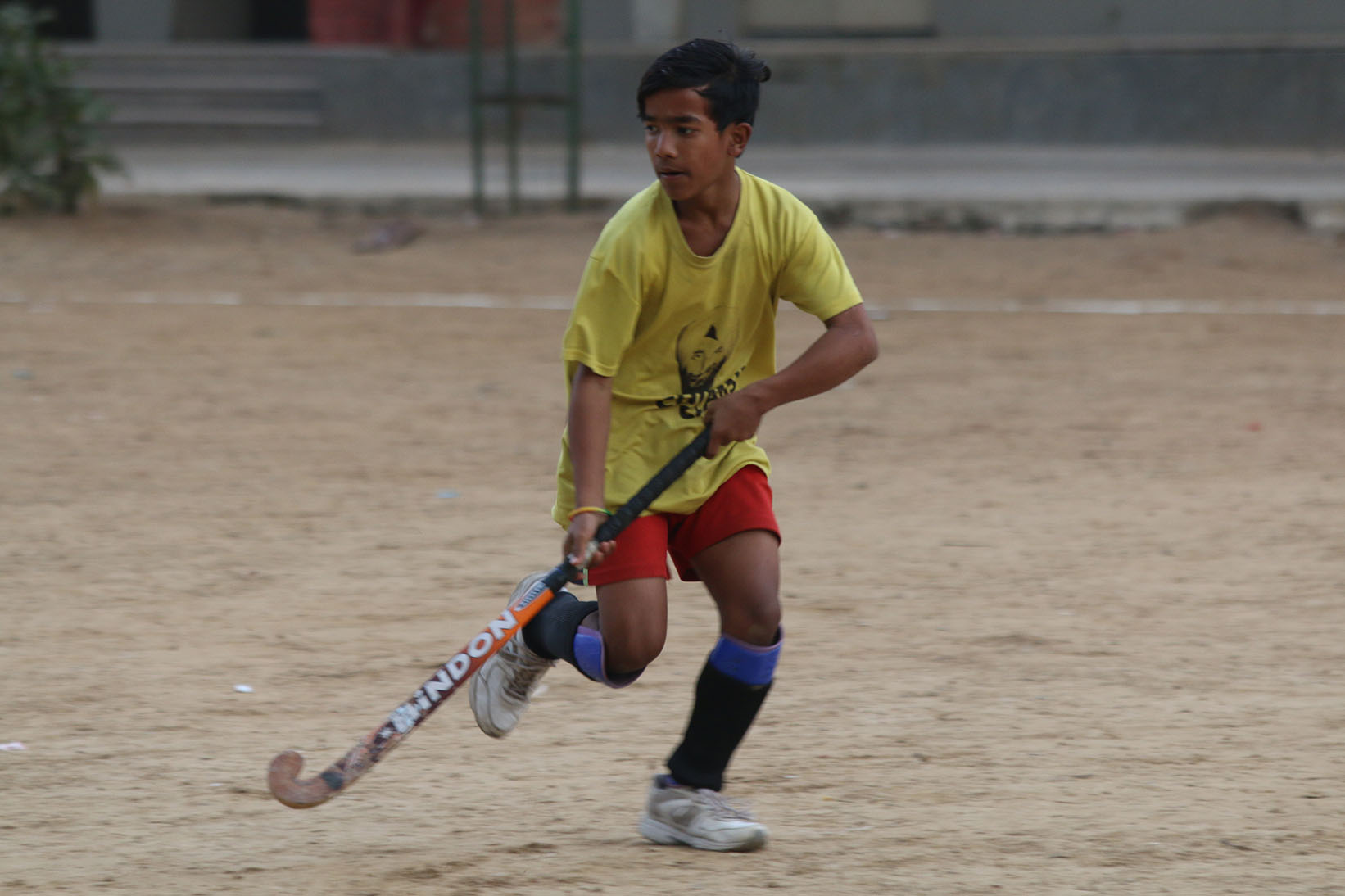 Nitin from Janakpuri school is the babe of the team
The team: GOALKEEPERS: Ranauk Singh (GBSSS, Ghitorni), Pradeep Kumar (GBSSS, Khanpur), DEFENDERS: Vineet Kumar (YA SBV, Ambedkar Nagar), Sahil Singh (GBSSS, Ghitorni), Ankush Kumar (GBSSS, Khanpur), MIDFIELDERS: Vikas (GBSSS, Khanpur), Aniket Kumar (GBSSS, Ghitorni), Hifazat Ali (GBSSS, No.2 Ghitorni), Aditya Kumar (GBSSS, Khanpur), Deepak Kumar (SBV Ashok Vihar), Sachin (GBSSS, No.2 Mehrauli), Md. Arbaz (GBSSS, No.2 Ghitorni), Ashish Kumar Gupta (GBSSS, Saket), FORWARDS: Abhinandan Bharadwaj (GBSSS, No.2 Mehrauli), Aadil Malik (YA SBV Ambedkar Nagar), Nitin (GBSSS, No.2 Ghitorni), Gaganjeet Singh (Private School), Shailender Rathore (GBSSS, Saket), Nitin ((GBSSS, No.2 Mehrauli).