OTHL Gets ready to defend Delhi State Championship
27/10/2019
It took us years of effort to make this marquee victory last year. A victory that made us proud, and made others sit up and take note of us. We are talking about our boys' saga of winning the Delhi State Sub-Junior Championship. With such gifted OTHL products as Sanjay Soni, Aniket Kumar, Abdul Qadir and goalkeeper Deepanshu, the team won the crown for the first time. The Goldies, all 18 of them, got huge lift in their hockey career that the Gold Medal conferred on them. While most of them got Rs.5000 stipend that the Provincial Govt entitled them as annual reward, most could pass the selection trials admirably with the confidence this win provided them in amble measure.
The prestigious tournament will be organized this year next week, post Diwali, by the Delhi Hockey, the State body that governs the sport in the National Capital.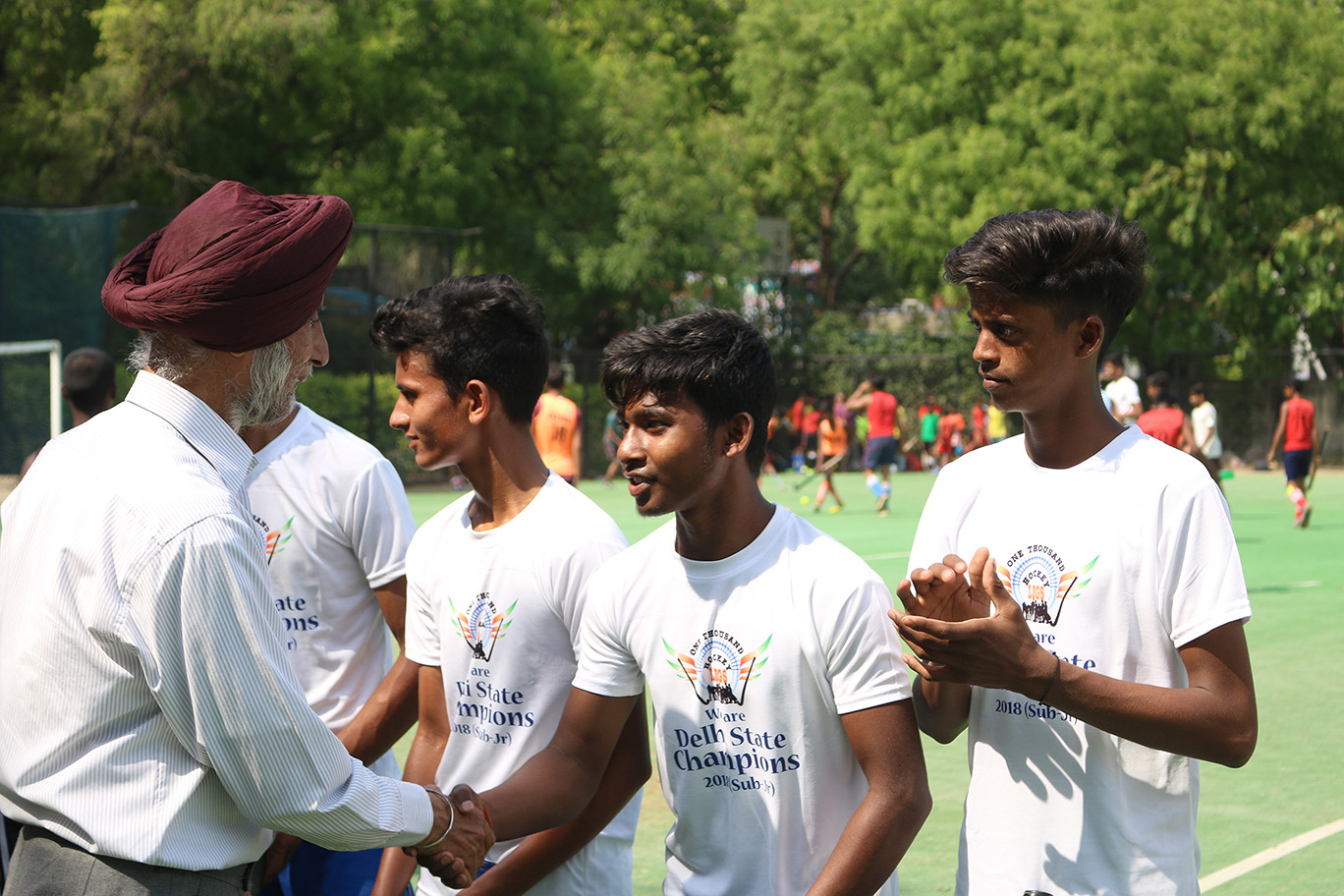 Triple Olympian apreciating our Goldies
OTHL's Sub-Junior Mentors Nirmal Jeet Singh and Uma Shankar, who oversees preparation, selects team after sequenced trials, and plays them in exposure matches have again have again taken the responsibility of team selection, preparation and to be in-charge as coach and manager of the team. Unlike last edition which was held on grass grounds, this time it will be organized on turf ground at Major Dhyan Chand National Stadium, India Gate, New Delhi. This makes the competition this year all the more interesting. Fitness is going to play a big role.
Recently, the experienced duo of Nirmal and Uma Shankar have selected 18 players based on continuous monitoring of 33 boys narrowed down after series of selection trials. They also have perfect perspective of our team's performane in Pune and Delhi. The present team is mixture of both our teams that participated in an all India tournament in Pune and also in the prestigious Nehru Cup.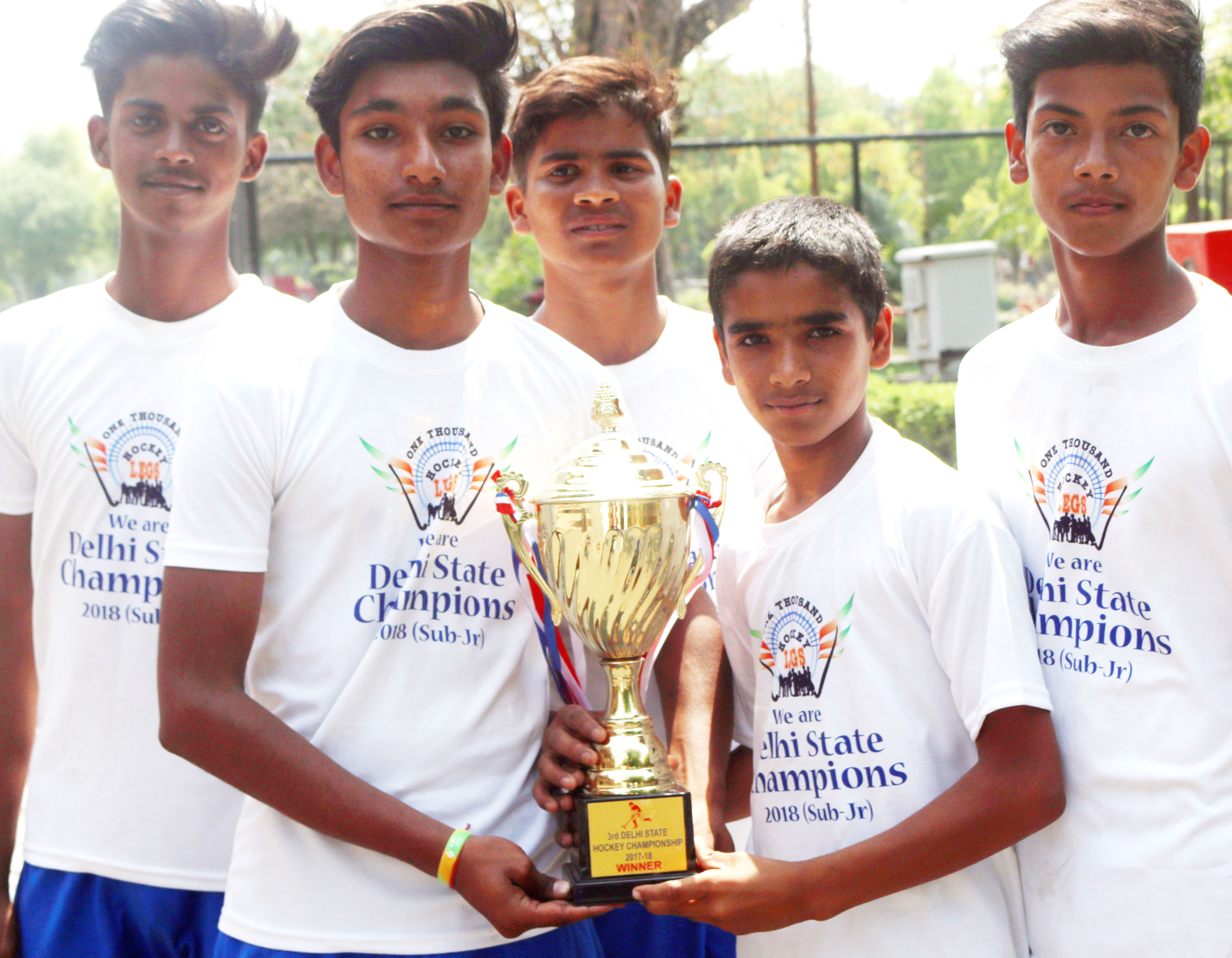 The players who made it all happen
The almost second team that took part in the Sub-Junior Nehru Cup performed reasonably well with two wins in as many as matches in Phase I before qualifying for Phase II. However, our team caved in to superior teams in Phase II.
OTHL XI TEAM for Delhi State Championship (Sub-Jr)
Only four players from Pune were retained: Goalkeeper Pradeep Kumar, defenders Md. Sameer and Ankush and forward Nitin.
Expectedly, the OTHL selectors have included them again for the State Championship which will commence on 1st Nov 2019.
The team:
GOALKEEPERS Pradeep Kumar & Aalok
DEFENDERS: Ankush Kumar, Md. Sameer & Arun Kumar Sr, Kamal
MIDFIELDERS: Prashant, Gautam Sharma, Arvind, Nitesh, Ritik Senger
FORWARDS: Mohit, Ritik Mawari, Raunak Paswan, Nitin, Sumit, Akash Manjhi, Rakesh.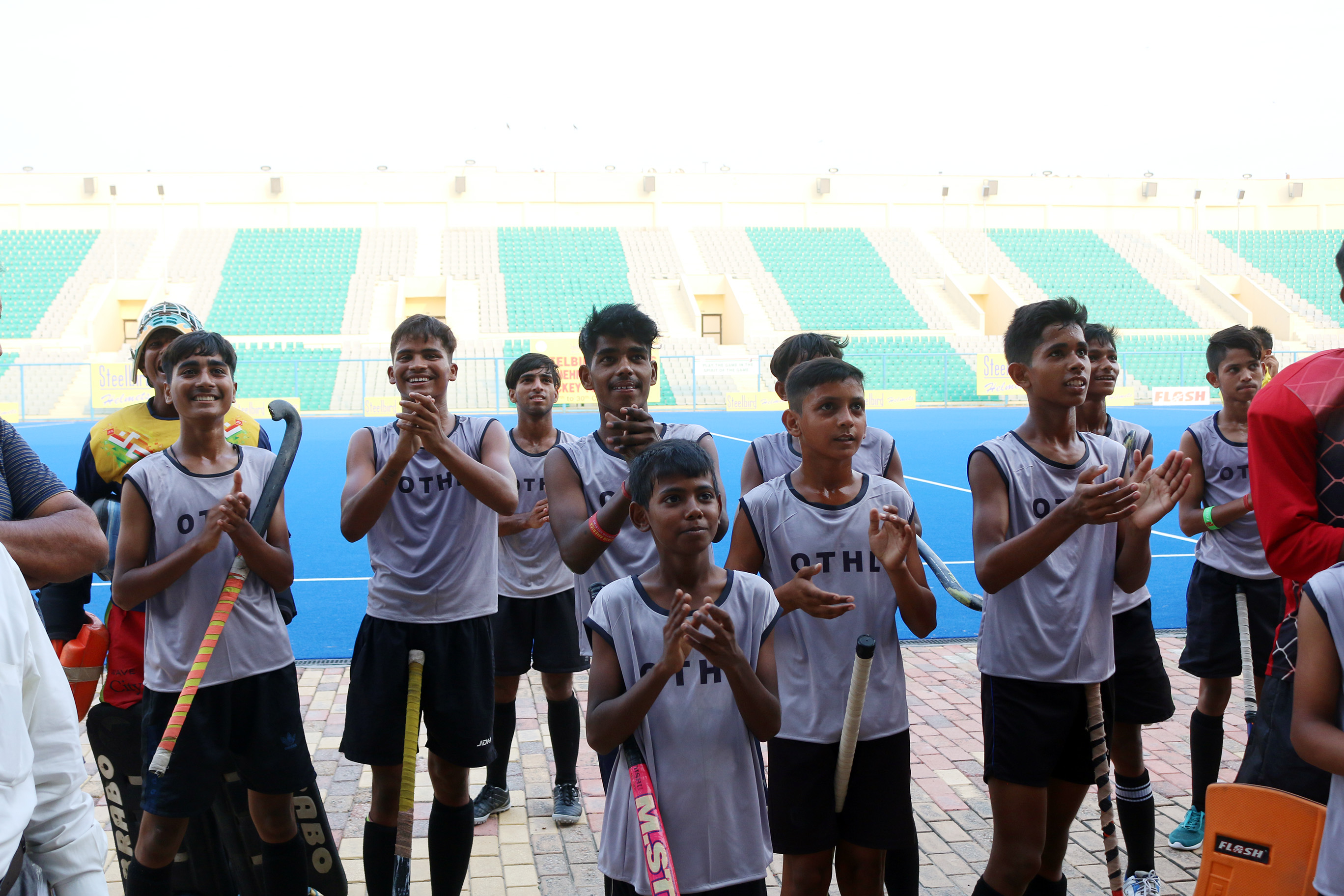 New set of boys are raring to go
OTHL Wishes the team all the best