VOLUNTEER VOICE: ATANU ROY: Sticking with a worthy cause
25/06/2020
Sports builds character. Atanu Roy has no doubt about that.
A senior management executive and an engineer, Roy knows a thing or two about this version of 'Game Theory'.
"Sports gives children a way and purpose in life," he says. "Very often it guides youngsters to take the path away from harmful distractions and in the process change their very attitude to life," the Kolkata-based Roy, 50, says.
Roy asserted his philosophy in his passionate support for One Thousand Hockey Legs (OTHL), the flagship project of Hockey Citizen's Group, a Delhi-based Not-for-Profit organization.
His appreciation runs deep for OTHL, which picks under-privileged boys 10-16 years of age, trains them in the nuances of the sport with the aim of developing them as hockey players while enhancing their interest in education and academics.
The motivate of the NGO inter alia is to synergize Sports with education.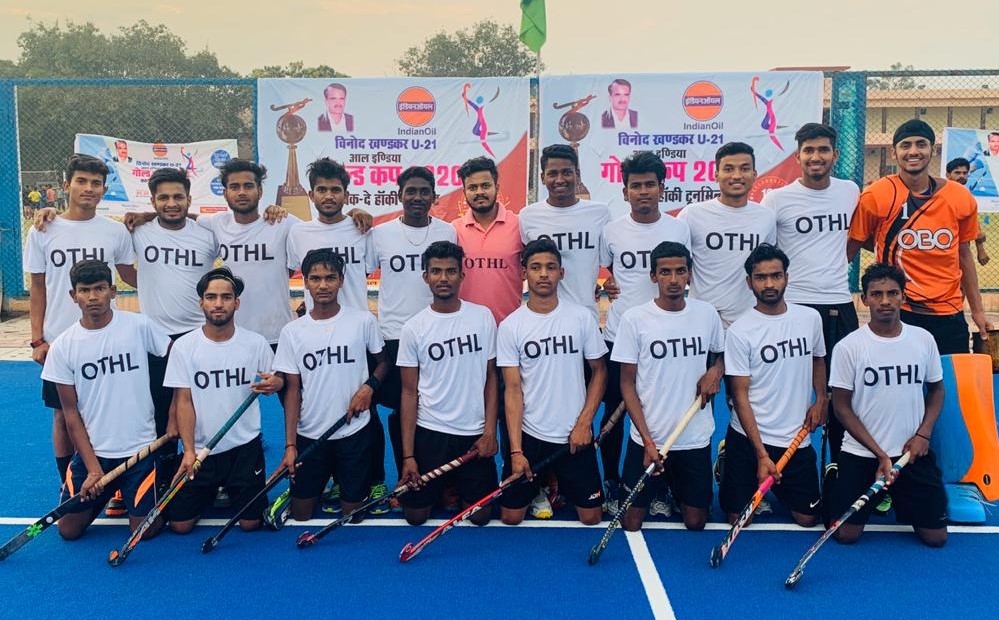 OTHL picks underprivileged kids in Govt schools and make them players of worth
Having grown up in Ranchi, Jharkhand (formerly a part of Bihar), Roy got a close up view of the tribal talent for the game that is part of hockey folklore.
"Five members of the 1980 Moscow Olympic gold medal winning India team hailed from that area," says Roy.
"I have studied tribals and have many friends from those communities," Roy revealed. "I've seen the positive impact of hockey in their lives."
Sports activity helps release hormones that make for a feel good factor, explains Roy. "That generates more interest in not just the sport itself but it rubs on to studies and life in general," he elaborates.
"Such positivity is likely to help the player/ student build confidence while finding a livelihood," Roy says.
"Sports rubs off on the individual who initially might have felt hopeless. It brings about a significant change in attitude."
However, Roy, a senior vice president in Sun Pharma, knows that the other side of the coin is education. Another indispensable tool in a successful journey through life.
"Riding on the positivity of sports has helped youngsters who in time can be moulded into finding gainful employment by proper vocational guidance and generating an effective skill set," asserts Roy.
It could even elevate the individual to higher echelons as proved by a friend of Roy who helped sons of drivers to raise their stocks by training, counseling and practical training and work experience.
"So instead of ending up as drivers themselves, these boys eventually became tour and travel consultants," Roy says, with unmistakable enthusiasm.
The IIT, Kharagpur, graduate in Metallurgical Engineering and Materials Science, sees OTHL as a first stop towards such development of the young charges.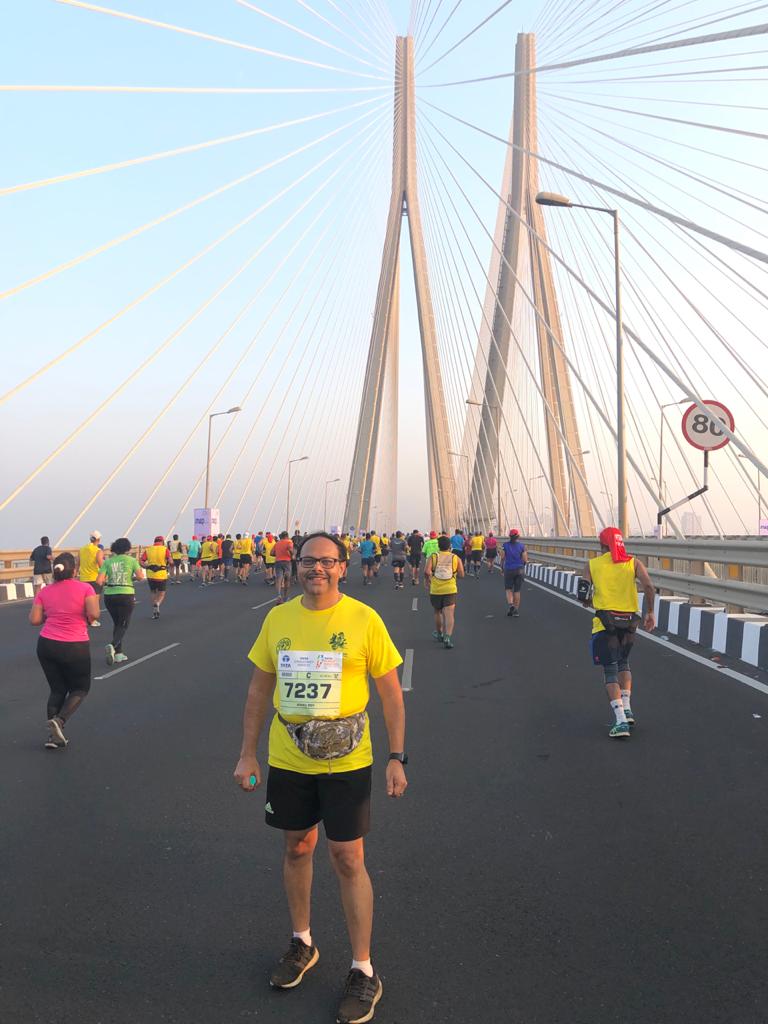 Another day, another activity. Atanu Roy Mumbai Marathon 2020
"The bonding process in the grassroots development stage could be leveraged to career-oriented marketing skills by linking them to organizations showing corporate social responsibility," explained the MBA from IIM, Kolkata, who played hockey in school and now keeps fit by running marathons.
In the meantime, shining on the pitch could even enable many an early teen realize dreams of donning the country's colours someday
EDITOR'S NOTE: Starting from now, this site wishes to bring views of our notable volunteers. This story is first in the VOUNTEER VOICE series. This will help our beneficiary boys to understand timely and properly what our volunteers think about them, why and how they wish to improve their lot. And, how the OTHL serves as a perfect platform to realize their social consciousness. Normally, we request our volunteer-writers to contact volunteers for profiling. However, volunteers can also write themselves and send it to us (hockeycitizengroup@gmail.com)