We move forward with renewed motivation and refined action plan
26/01/2021
As the new year dawns, we look forward it to be prosperous and gainful. At this time of writing, some activities of the Delhi schools have resumed. Classes started for 10th and 12 class students. Its a good sign that in the coming months, if not days, classes will start for sections too. As you all know, we start our work with 6th class boys and girls, that is our target age group for initiating our program is 11-year olds.
On this, I wish to bring four aspects to the knowledge of our vounteers and beneficiaries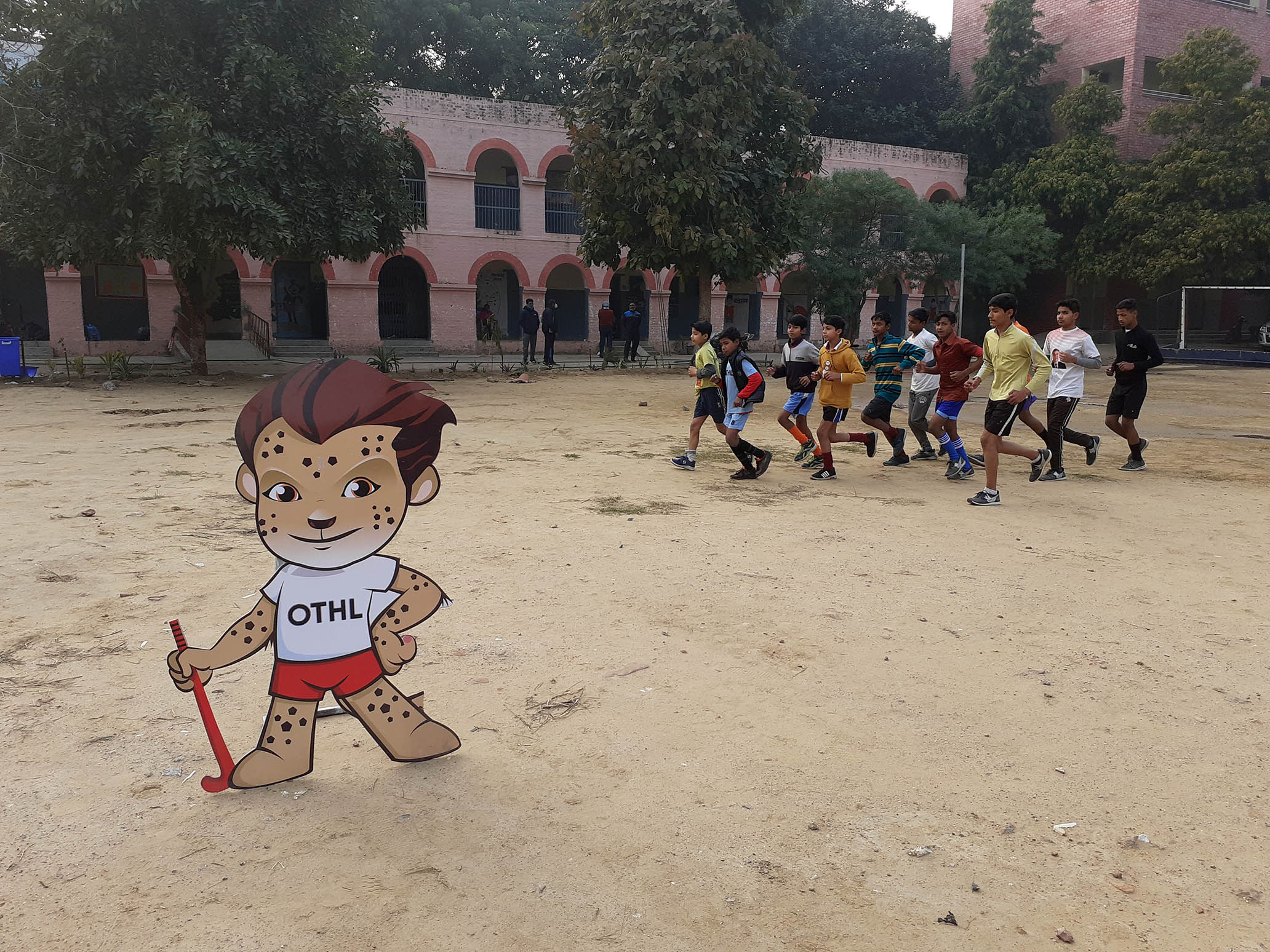 Boys warm up against the backdrop of Chhota Cheeta OTHL Cheeta
Firstly, we have started training in a Govt School from December. About 30 boys and 30 girls were enrolled for practice. Now, after a month the figure has grown to a hundred. We made a profile of the recruits. We found that
1. 70% of them use common toilets
2. 30% of their parents are jobless, at least fathers
3. Above 80% mothers are servant maids (sweeping, cleaning and other odd jobs)
4. 90% live in rented homes
5. 40% don't have iron box at home
6. Family size including parent is 5-6.
7. 85% dont know English Alphabets
THE ABOVE GIVES AN IDEA ON THE KIND OF KIDS WE AIM TO SUPPORT TO OUR LEVEL BEST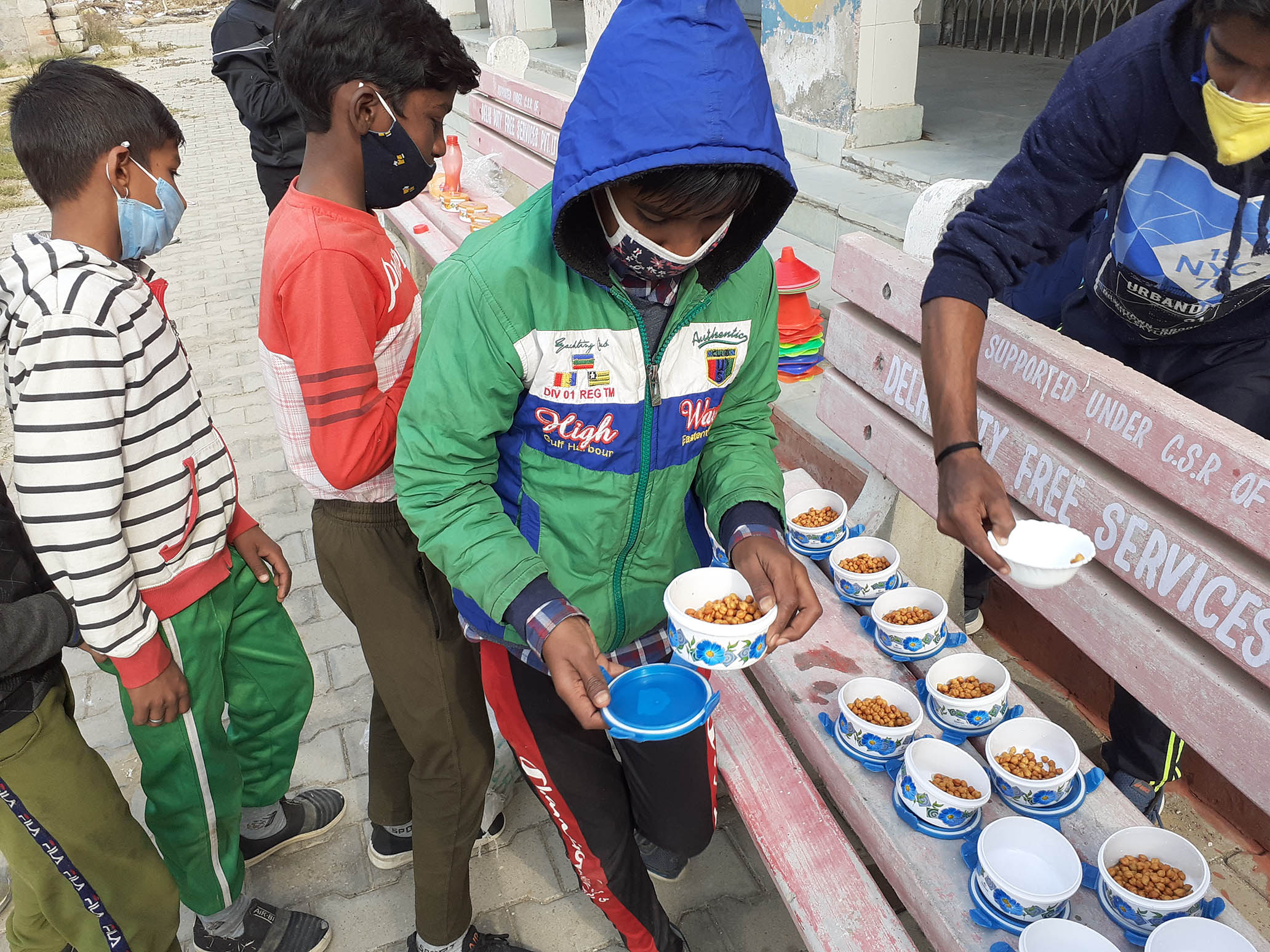 Refreshments being provided on the spot
Secondly, considering the family conditions of our target beneficiaries, we have started an intense nutritional program by which
1. We will provide refrehments after each day of practice (2 bananas or any other fruit)
2. A class of milk (which we were doing only for select schools so far)
3. At least one nut variety like badam imidway through practice session
4. A measured quantity of soaked eatables like Chana, greengram or kachha ground nut
5. To make it orderly and quantum based we purchased tiffin boxes for each boy /girl (pl see the pic)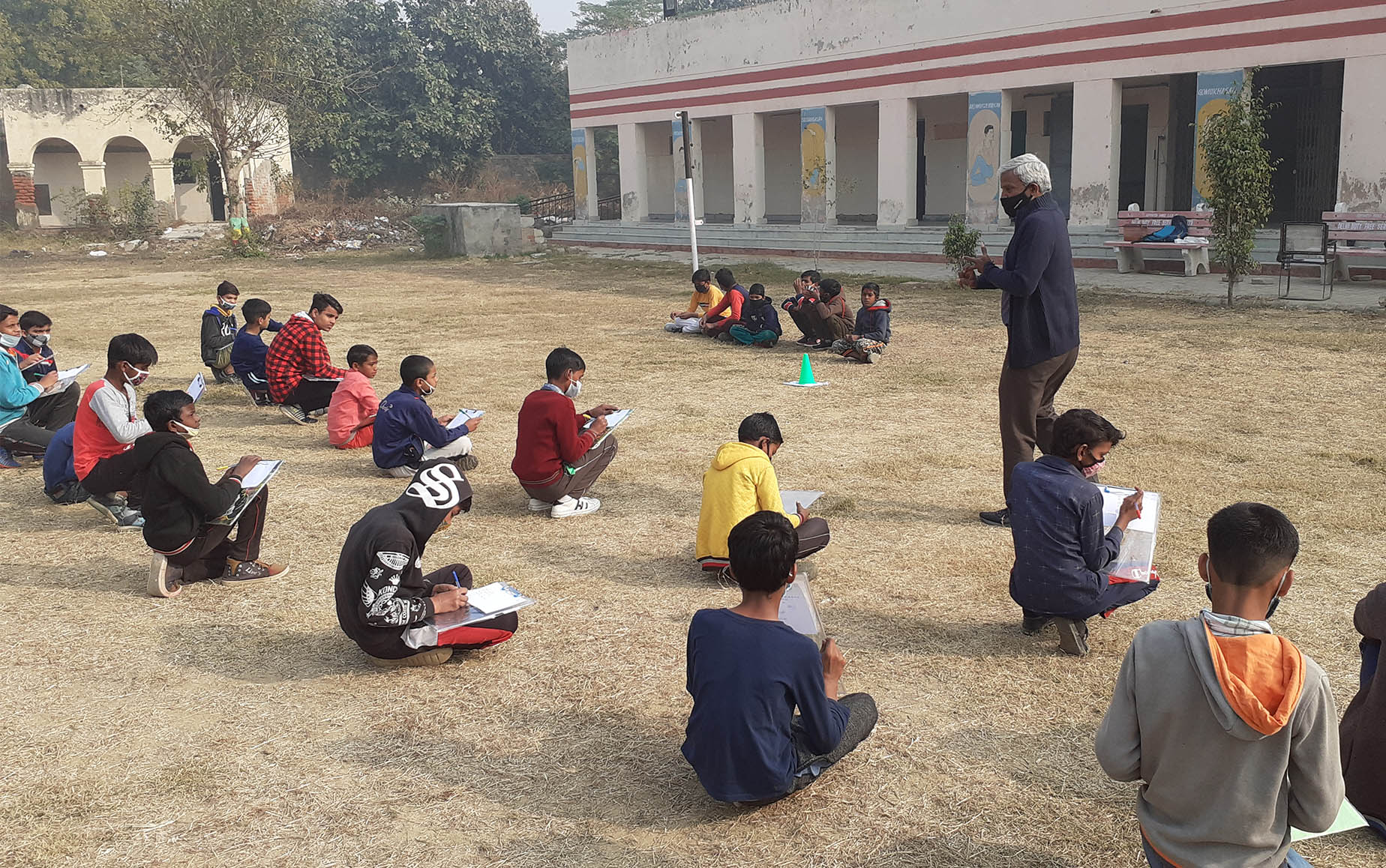 A session on education underway
Thirdly, we have realized the importance of imparting our new enrollments with mannerism, basic communication skills and interst in academics.
We have decided to intensify these efforts in addition to sports practices and promotion
Therefore, at least 15-20 minutes of each practice session are spent on the above.
I, K. Arumugam, personally take interest, design easy curriculam and implementing them, at least two sessions per week.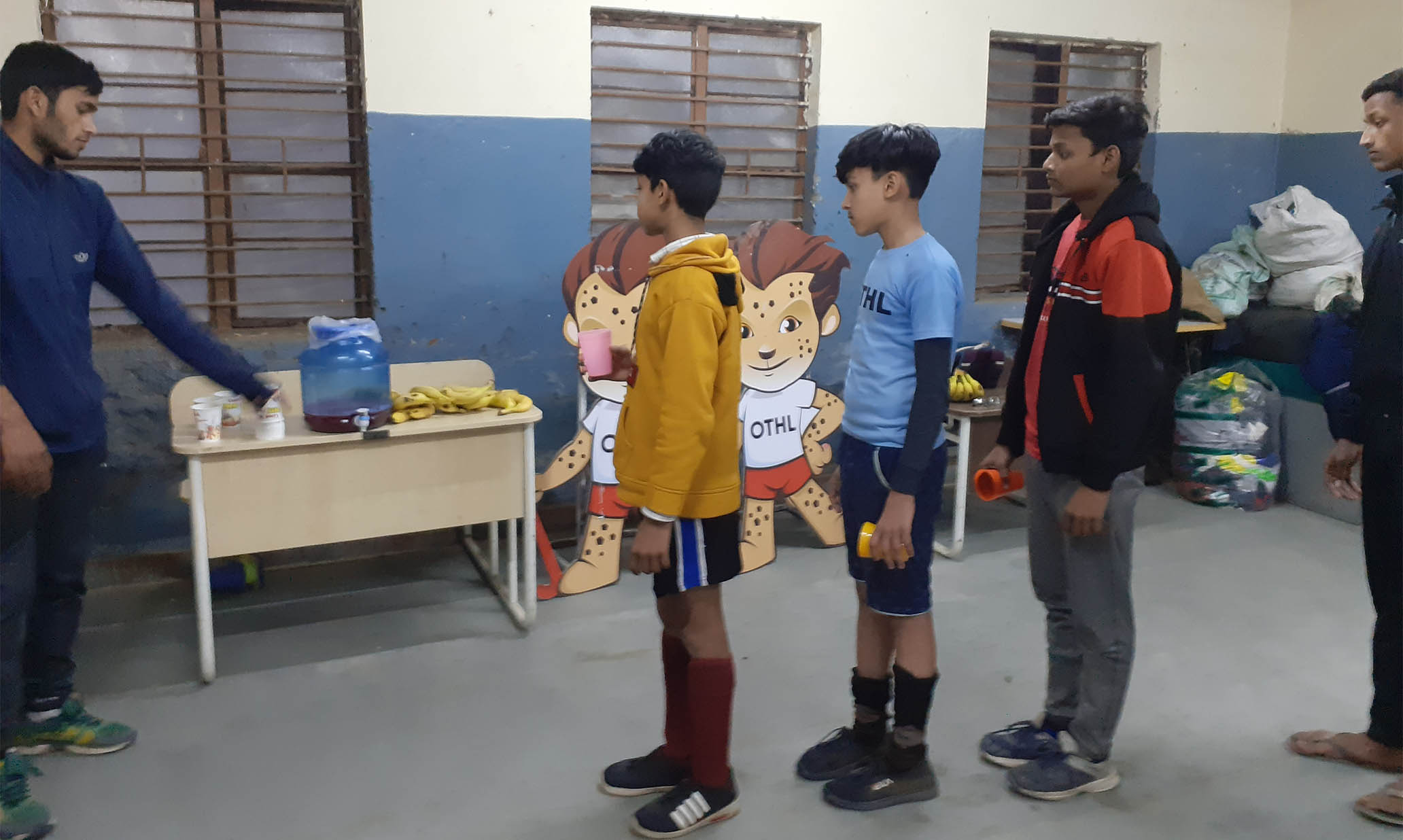 Post session push, juice, grains and fruit
Fourthly, we have decided to extend some help to our former beneficiaries (who trained under us upto 12th class and are now either jobless or pursuig higher studyes). This include,
1. Bearing their educational expenses based on necessity
2. Recruit them in the OTHL framework as 1. office boy 2. Traineres and 3. Promoters
These steps, it is hoped, will help us develop a legacy, loyalty and time help to them.
IMPORTANT: As the new year starts, its also time for our members under the I SUPPORT OTHL scheme to pay their annual subscription of Rs.5000 or 10,000