Our Girls' hockey program grows steadily
02/09/2021
We are back from online classes to ground. Delhi government has recently announced the starting of schools with certain conditions and protocals. One salient features of the reopening is that grounds have been opened for sports and games.
The biggest beneficiary are our new teams we started last year but got stuck up midway due to second Covid wave. In particular, our girls hockey teams which we started in the east and westen parts of Delhi and other areas suffered setback in their preparation.
Now the worry is over.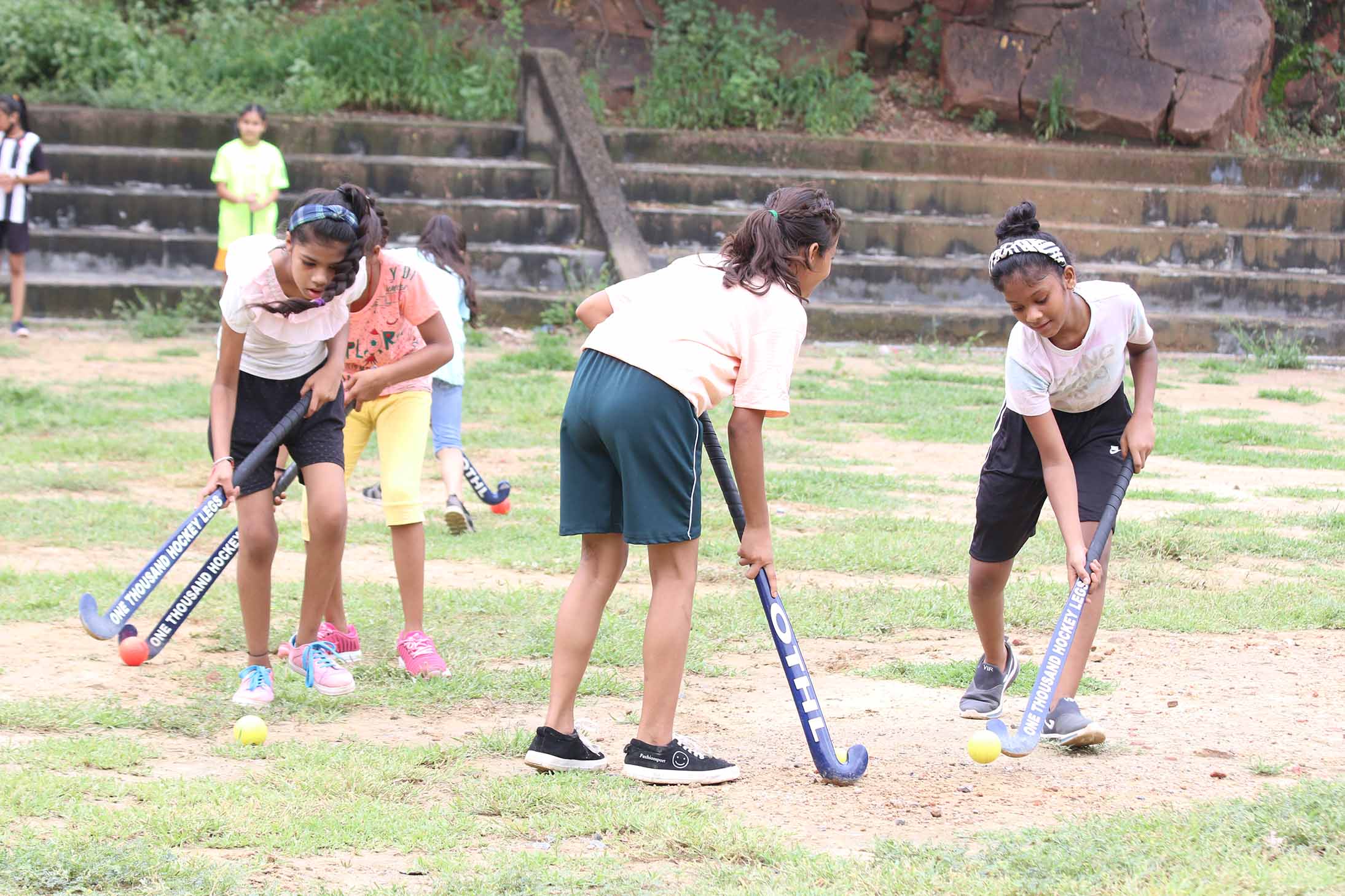 A start up school girls in the initial days of any sport
We have started alternate practice on many schools. After due process, we could also employ a couple of women hockey coaches for training.
About 30 girls from Dwarka schools, who were committed and gave importance to studies (online), were picked up for intense training on turf.
They all started morning session at Delhi State Govt's Ashok Nagar stadium where coach and staff extend co-operation.
We could re-organize our Nutrition Program, started with Dwarka school, for the sessions now.
It starts with Glucon drinks in the breaks between practice spells, a fruit after practice, sizeable amount of soacked Channa and Almonds. We will improve the things in the days to come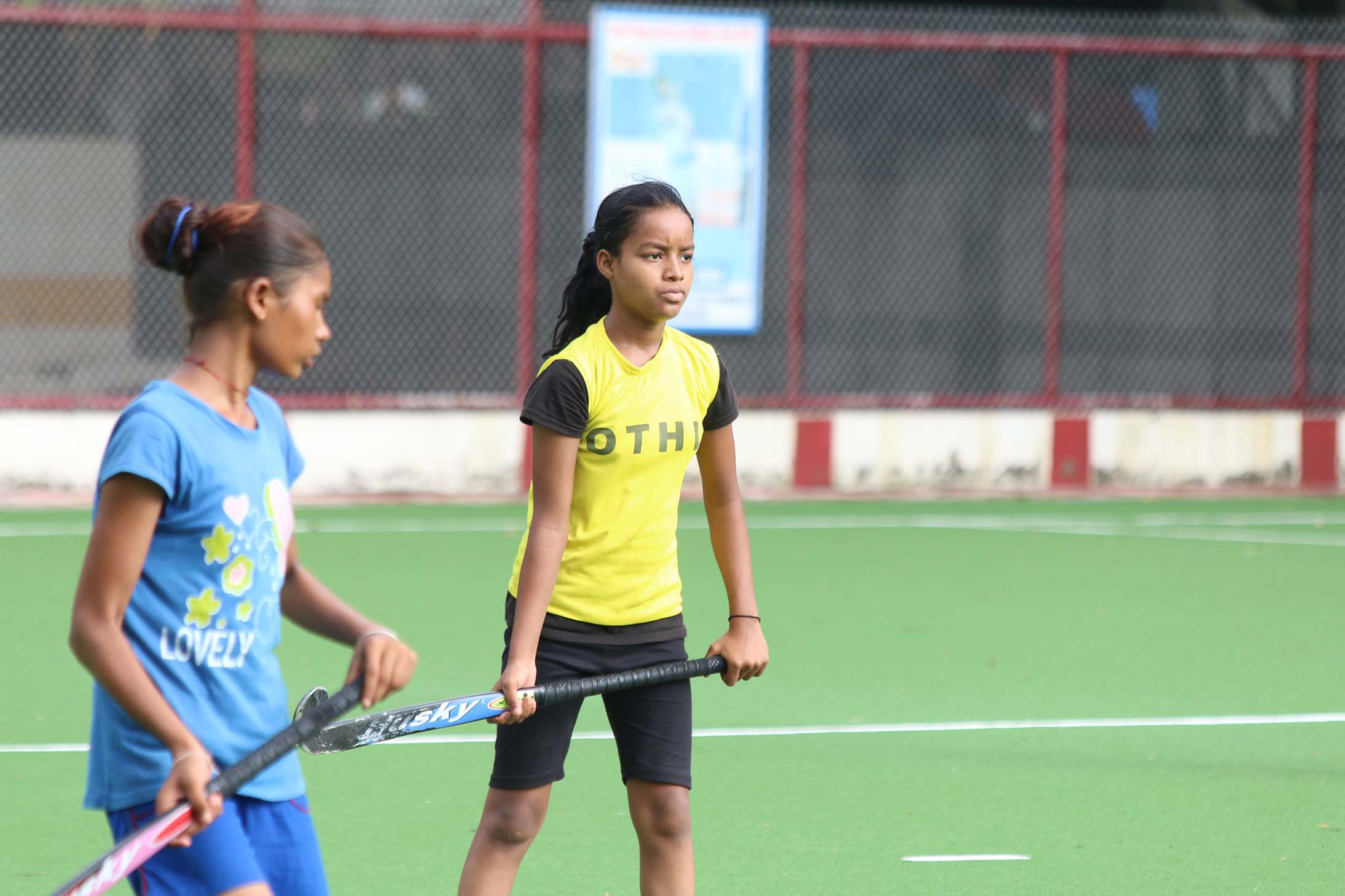 Our girls are excited to practice on turf
Meanwhile, Delhi Hockey, which governs the sport in Delhi state, started age group Delhi State Championships. We have taken part in the Sub-Jr and Junior categories. As usual, we fielded two teams A. Citizen Hockey XI, B. OTHL XI. Our performance, though short of practice due to non availability of turf, was satisfactory. Junior boys in particular lost the bronze medal match by whisker, losing to a visibly a over-aged team to 1-2.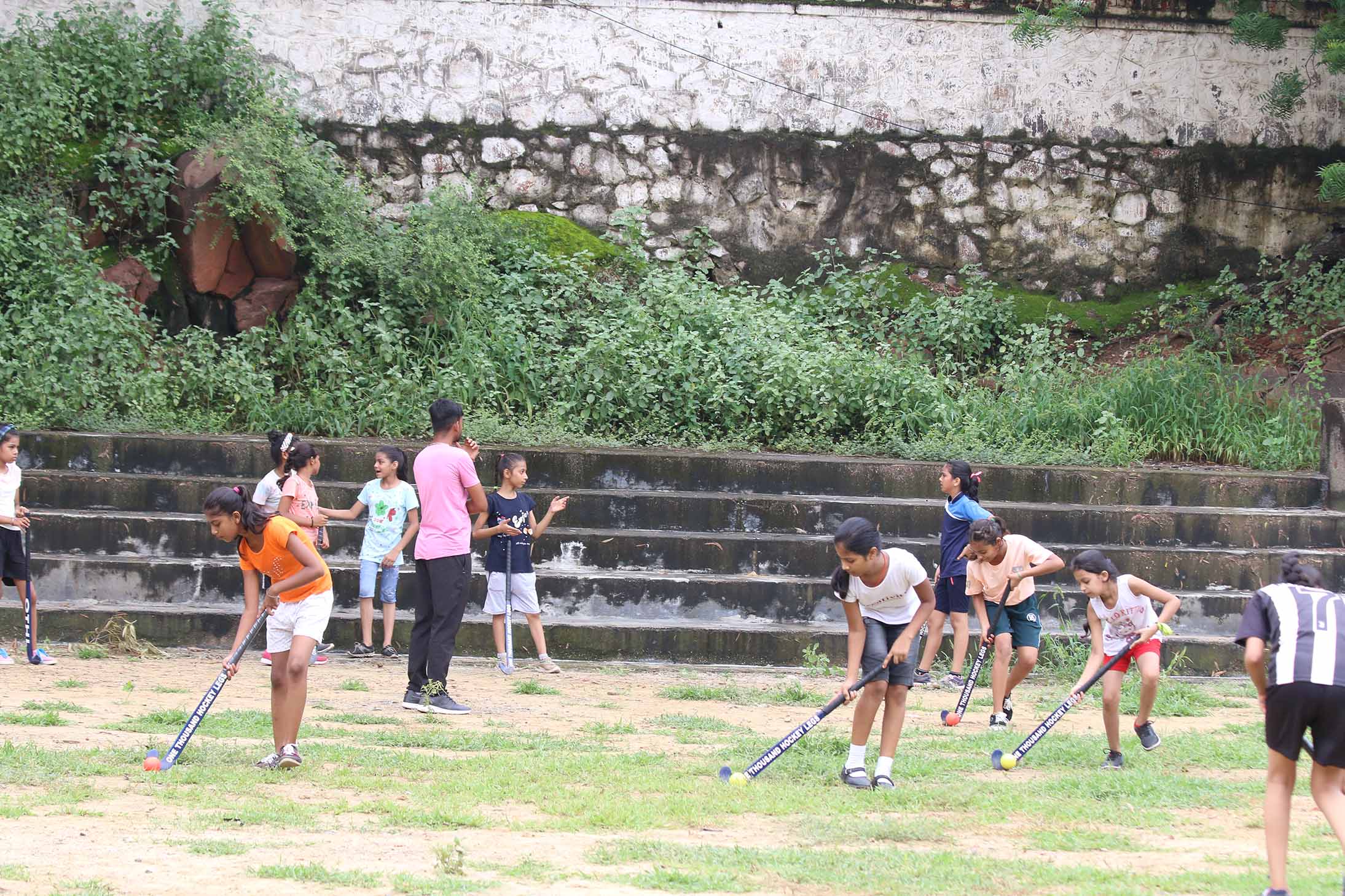 how it all starts. Humble beginning
We have started two schools, one co-ed the other only for girls, in the central part of Delhi. Our Jamia student Rahul Gharai has been put in charge of initiating them into primary hockey.
The pic here shows hockey starts on first days.