Annual Report 2022-'03: OTHL takes definitive steps for future
15/02/2023
The year passed by will be known for many definitive steps taken keeping future prospects in mind. These steps are essence of experiences we have had since inception in 2008. Emphasis on education, ways and means to achieve them, bringing set of ourkids under the umbrellage of interested families, generous individuals embracing elite kits to aid their career prospects and polished elite program are some of the initiatives taken which lay our roadmap for the years to come.
The year in in discussion turned out to be hugely successful one on many fronts. Firstly, we could bring number of our beneficiaries to Pre-COVID levels. Secondly, expansion of hockey for girls took definitive step. It has got a corporate support, albeit breifly, too. Third significant feat pertains to opening of new areas of operation such as:
1. Training our elite outside our area of operation.
2. Participation in the newly started Khelo India Women's Hockey League (U-16).
3. Evolving sound fitness regimes and
4. Starting hostel for both boys and girls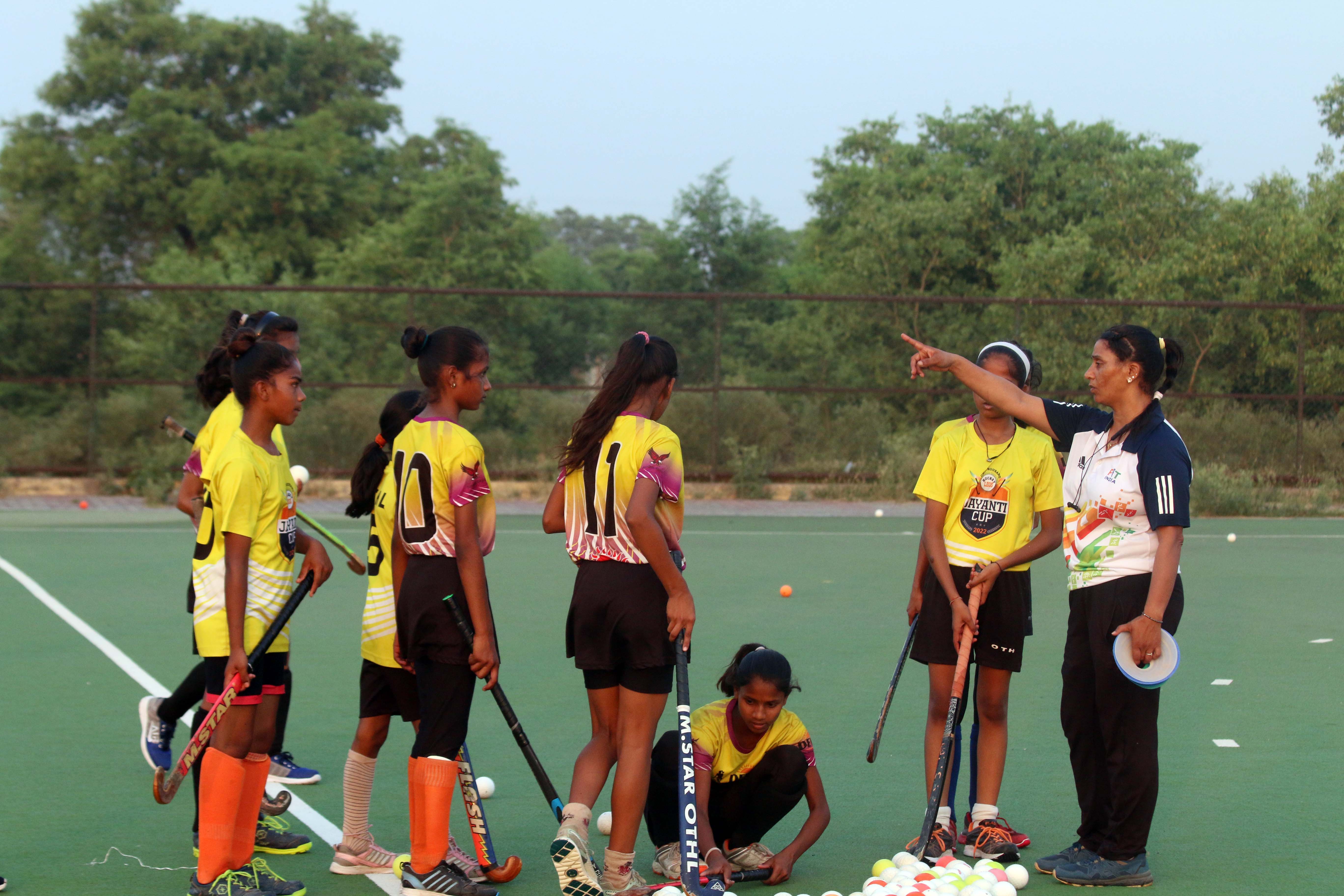 We ensured OTHL girls train under competent coaches
Adding new schools define our fourth milestone. We had to weed out a couple of schools for various reasons. However, it was more than compensated with addition of schools especially for girls. Names of new schools are given elsewhere in the write up.
It is a common refrain from School heads to get women hockey coaches; to train in house and at stadias too. Our main feat of the year include our success in scouting such coaches. During summer and winter camps, we had enrolled 12 women hockey coaches, which in itself is a feat.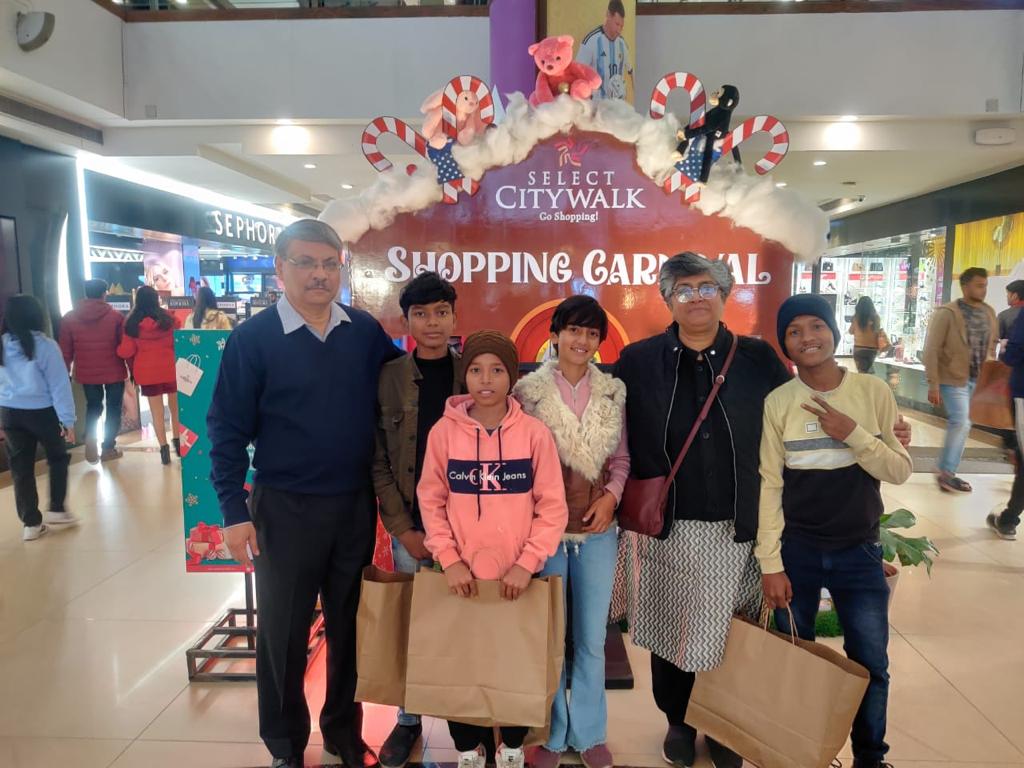 A family takes out OTHL kids on a picnic under the OTHL GUARDIANS route
We added some special feature to our OTHL program. Mention must be made two of them. Firstly, 'Krishna Dutt High Performance Scholarship' and secondly 'OTHL Guardians'. Both are the collective concept of Delhi based Dutt family, anchored with us by Shri Surjo Dutt.
Five select boys and girls, whose hockey and personal record promise huge prospects, were selected for KDHPS. All expenses pertain to their hockey needs will be covered by Dutt family under the scheme. The scheme has just completed an year. Laxmi Kumari, Shabnam, Nasmina, Abhishek and Anil got the special honour.
Under the OTHL-Guardian scheme, one family adopts five players. The family provides them care and counsels them whenever they need. Both connect emotionally. The nitty gritty of the scheme involves taking the set of boys or girls to tourning places, introduce them to different cultures and give them joy. So far, four families have adopted each five OTHL players. Its a sweet development.
Winners of annual Jayanti Cup 2022
Competition is a vital area of our activities. It is in two parts. One, organize tournaments at OTHL level. Second, take part in State an National level events.
We organized annual OTHL Cup involving six girls teams and 12 boys team.
We staged OTHL League (matches on weekends)
Jayanti Cup was held twice - involving about 300 kids, which turned out to be a super hit for the way it was conceptualized, organized and publicized.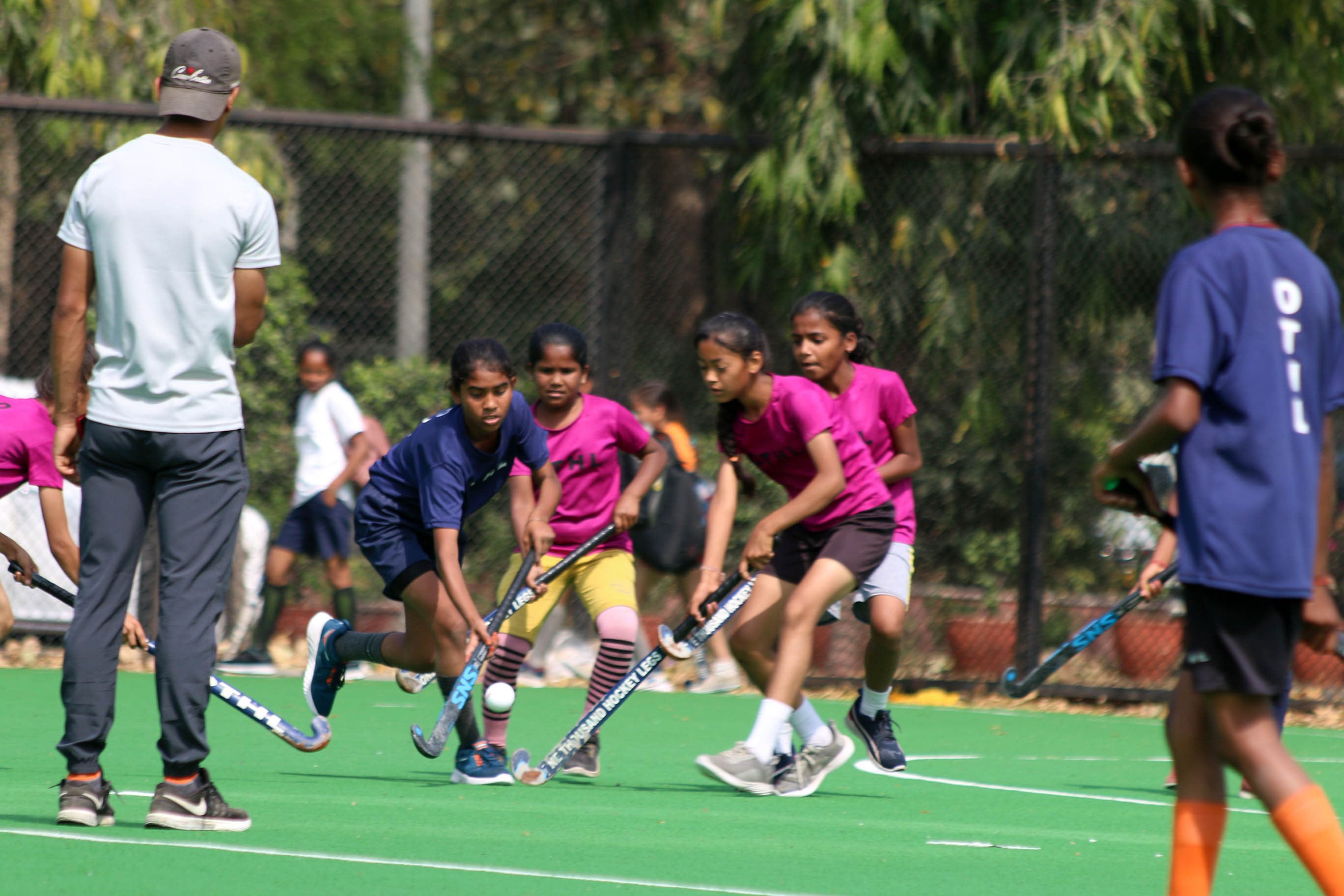 Exposure to competitions add value to the kids' game
Our teams took part in various outstation national level tournaments. They include
1. Khelo India Women's Hockey League 2022 Delhi PHASE 1
2. Khelo India Women's Hockey League 2022 Lucknow PHASE 2
3. Khelo India Women's Hockey League 2022 Lucknow PHASE 3
4. 6th SNPB Cup, Pune
5. Pre-Nehru Cup held by Sports Deptt, Govt of NCT of Delhi (Subjr & Jr boys and Jr Girls)
6. Nehru Cup (Subjr Boys, Jr Boys and Jr Girls)
7. Sr. Nehru Cup (girls) representing Sonipat XI