OTHL boys and Girls enter the State teams in numbers
22/05/2023
We have been rocking. Many boys and girls of Under-16 years category are making waves. As the Delhi State, which is our nerve-centre of our activity, is gearing up for many tournaments, our boys and girls are getting selected for the State in numbers.
At present, Delhi team, called Hockey Delhi, is taking part in the Sub-Junior National Championship at the Birsa Munda International Hockey Stadium, Rourkela (Odisha). Yes you got it - in the same stadium where the World Cup for men was held early in the year.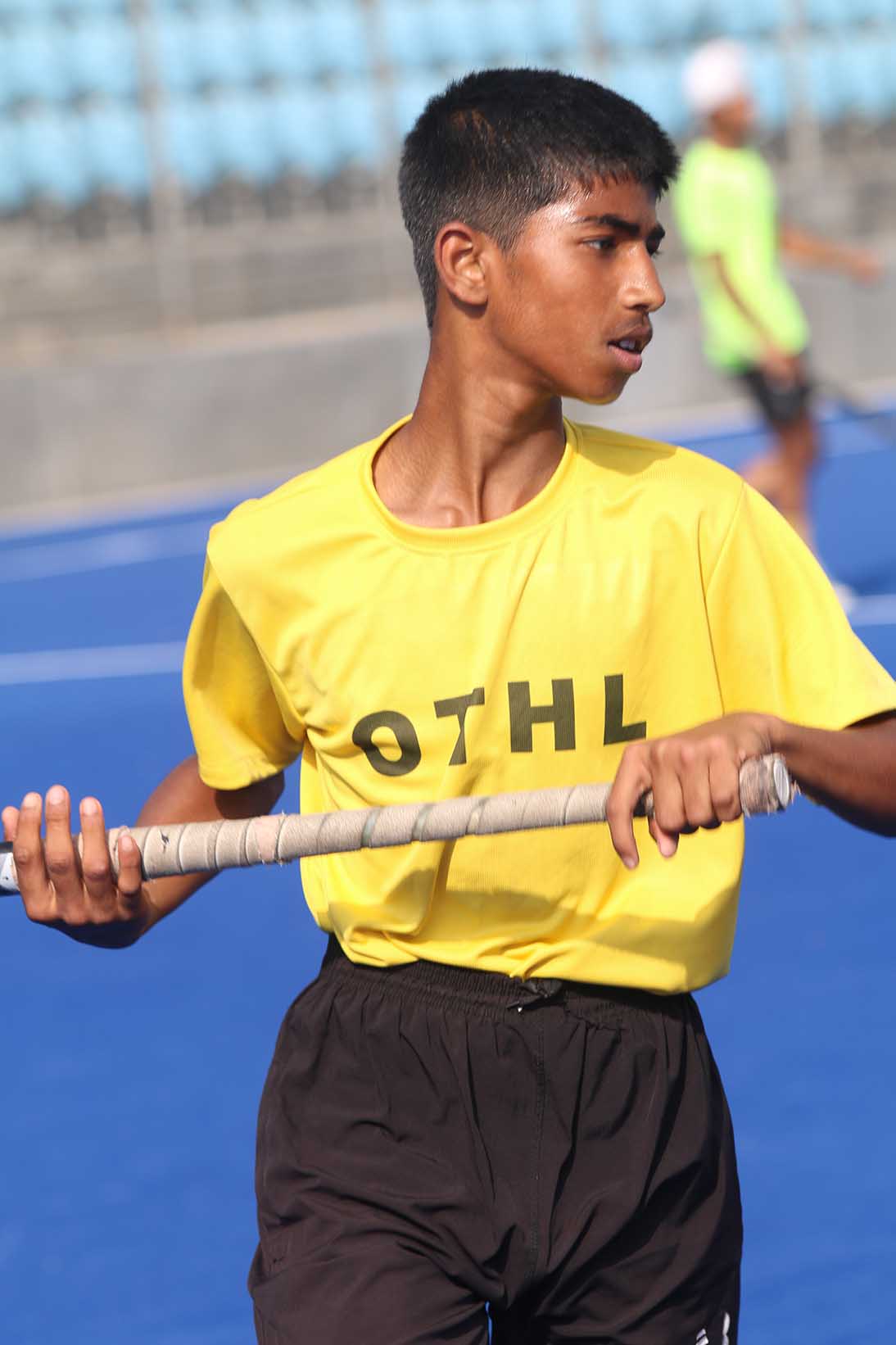 Anil Kumar struck 10 goals today against Tripura
Ankit is a forward, had represented our OTHL teams in various tournaments including Jr Nehru & Hockey India Academy Nationals. He is joined in the team by other three OTHL players. They are Anil Kumar, goalkeeper Sarvan Kumar and sytlist player Manish Kumar.
The last mentioned is from our OTHL subscribed GBSSS in Khanpur (South Delhi) while Ankit hails from our Mehrauli school, but now studying in NDMC run Sr Sec. School.
Sarvan is a path breaking player for his school Govt Co-Ed Vidyala in Dwarka where only students of nearby slum cluster can get admission. This is our first school where we started women's section a year before Covid-19. Sarvan is the first player from the most active of our Delhi Schools to bring laurels. Principal Jitender Singh is so overwhelmed of his success, he organized a send off function during the morning assembly.
Anil Kumar, as you all know, is an India prospect. Mr Surjo Dutt has sponsored him under Krishna Dutt High Performance Scholarship (KDHPS). He played for Delhi recently in the North Zone Championship too. He struck as many as ten goals for Delhi against Tripura today. It was expected of him, and he delivered. Anil is good at penalty corner too.
On the other hand, six of our girls are in the shortlisted team for the forthcoming Gwalior School Games. The tournament for U-19 girls is the flagship event of the School Games Federation of India, and thus has its own value system. We will dwell in details about these six girls -- Moslima Khatoon, Nasmina Talukdar, Laxmi Kumari, Shabnam, Neha Devi and Kajal.