First Day Camp Report
18/04/2009
The first summer camp commenced at Puducherry as planned. About 100 othl listed school children and another 50 from interested schools turned up for the camp in the morning of Saturday, the 18th April 2009.

First, all the boys and girls were registered. Then they were grouped into to various teams to facilitate easy handling of different programmes.

A women coach, five of our regulars (liaison officers nominated by the othl. listed schools) were joined by two student-coach from Bangalore.

Food arrangements from breakfast to supper were made, and it all went as close as we planned.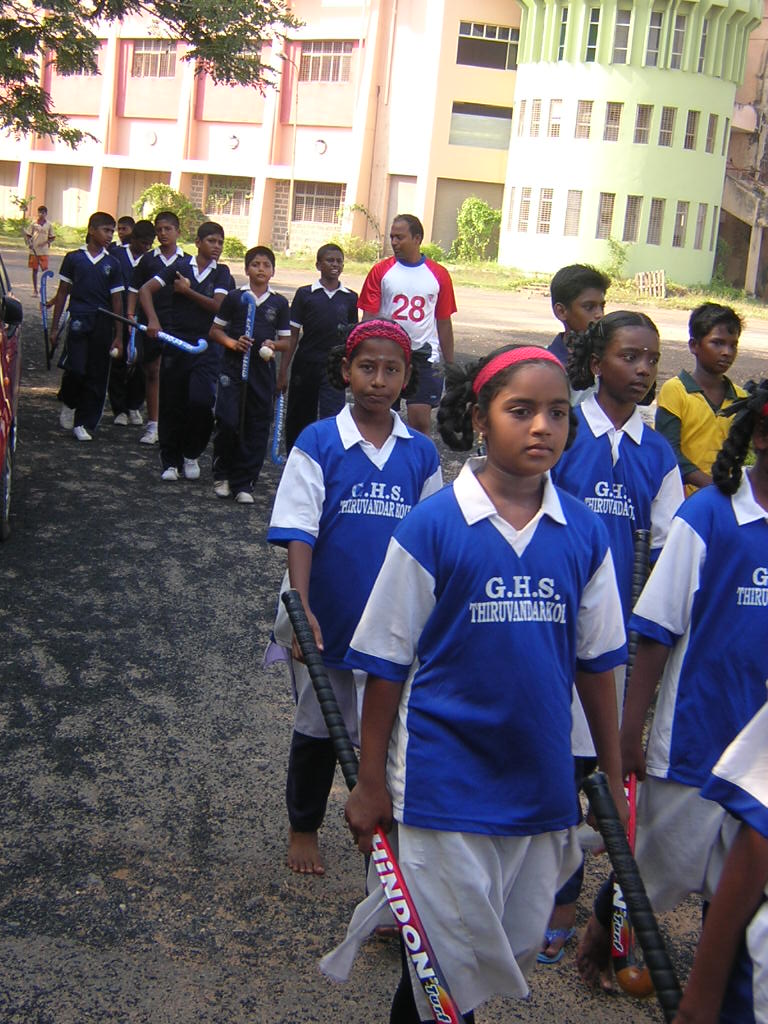 On the way for training...
The highlight of the camp is opening of turf by the benovalent Sports Department that comes under the Education wing of government of Puducherry.

Mr. Patiamaraj, Deputy Director (Sports), visited the complex on Friday, a day before the camp was to start , to ensure healthy accomodation and play field availability. It\'s great gesture from the government authority, which has enormously motivated Shashank Gupta, who went from Bangalore to organize and conduct the camp.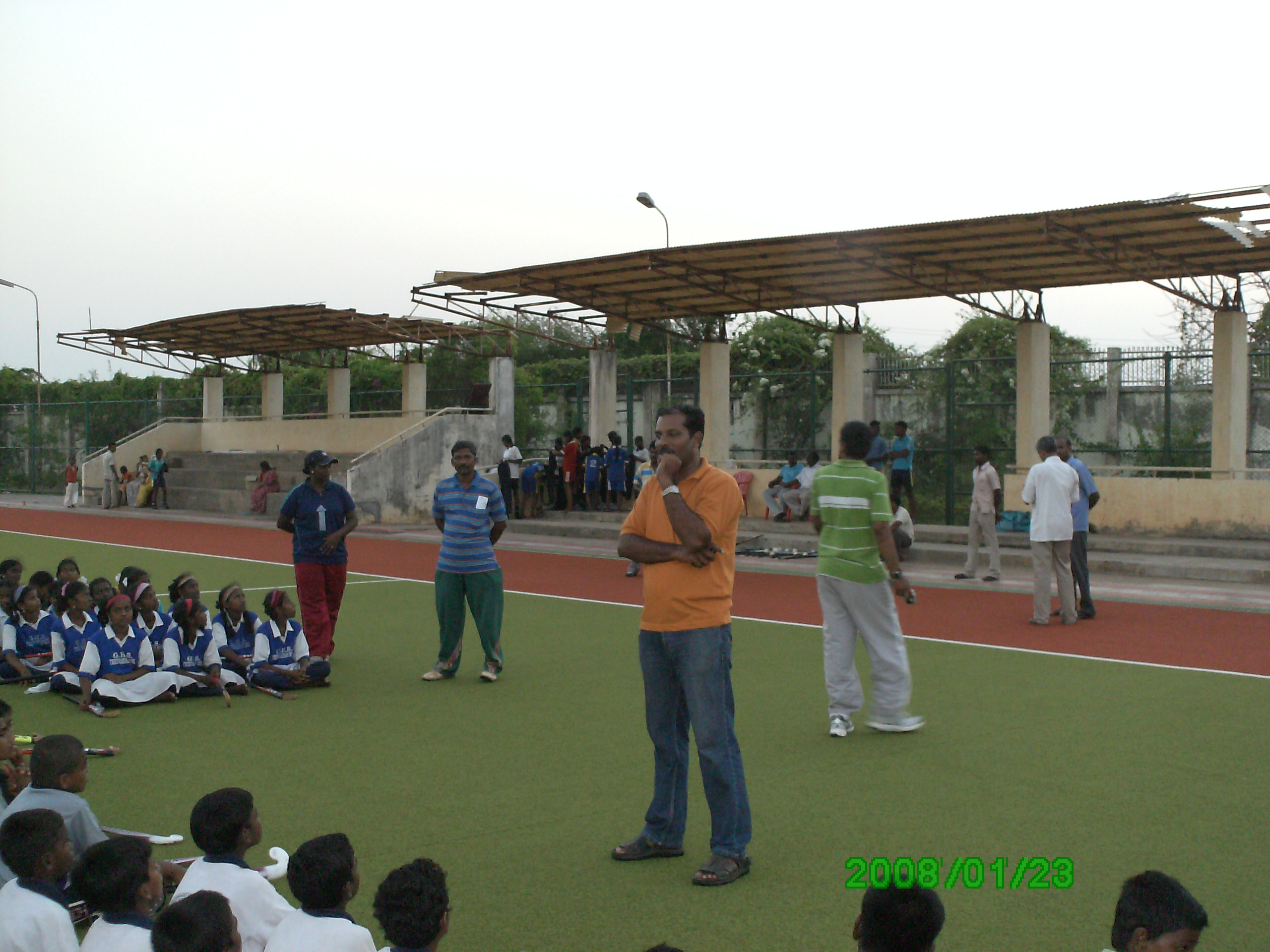 Mr. Mohammad Riaz with children (yes, date is wrong!)
Sports Department not only provided accomodation in their complex for all the children but also hired a generator to water the turf.

Due to their co-operation, the boys and girls practiced hockey on synthetic turf though we initially planned to hold them on natural grass ground.

150 students thus got a life time opportunity to get to play on costly turf, that too laid afresh.

Most probably its first time the turf was used extensively.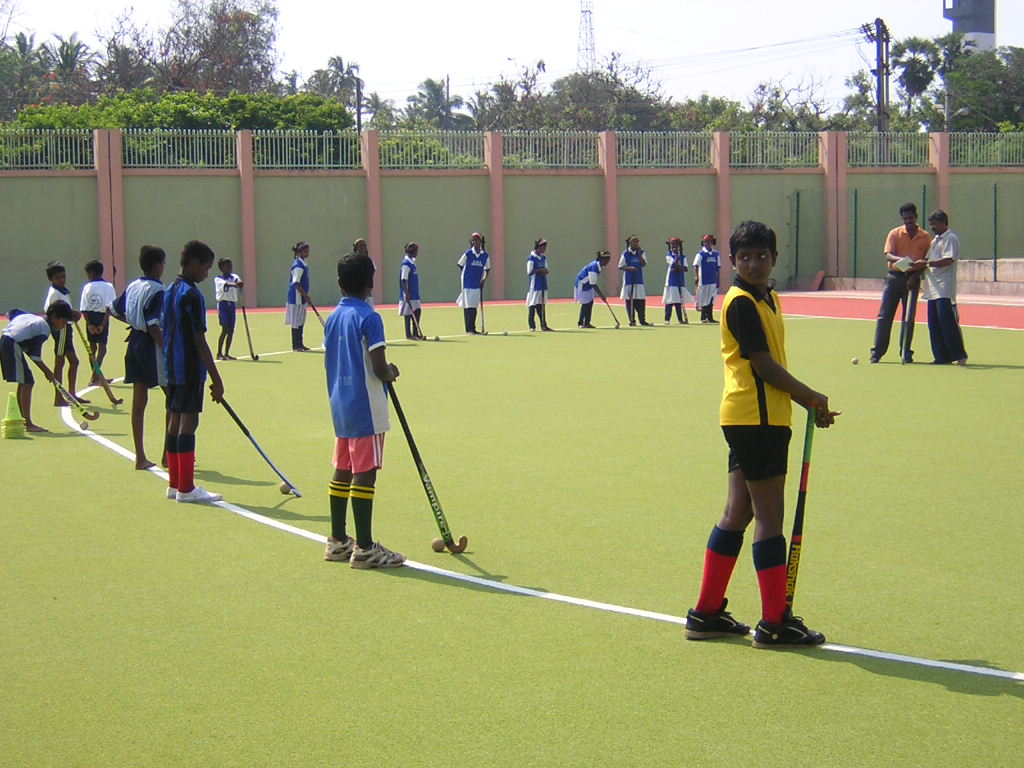 Full turf to ourselves for 2 days!!
Four volunteers from Chennai also visited the camp. We will bring other highlights and opearational schemes in detail shortly.
As of now the schools' hockey concept has taken another firm step towards creating a hockey culture in educational institutions.