Summer Camp comes to an end amidst enthusiasm and synergy
20/04/2009
Summer Camp comes to an end amidst enthusiasm and synergy

The two-day hockey summer camp for school children in Puducherry came to a nostalgic end on Sunday evening, the 19th April 2009.

After hectic sessions of practice, quiz and Chak De India movie watching, about 129 boys and girls – whose name we will list out shortly – melted away to their homes, carrying the first ever turf feeling that would stay etched in their memory for long.

Aa Dekhen Zaraa!! (Come, let\'s see...!!)
The beautiful city of Puducherry sports a brand new Polytan turf in its Indira Gandhi Sports Complex. The State government authorities were so kind enough to make the turf available to the school children, that too free of cost.

Without exception, every participant had their first outing on the exotic turf. Their unanimous opinion was hockey on the turf 'feels nice' (nalla irukkudu Sir). "It is fast, I have to run faster to catch the ball", a student said.

On both days the camp was held, students spent more than five hours each on the turf, trying their best to grab the opportunity that came their way.

"Turf was the highlight of the program", opined Shashank Gupta, our man who was there to organize the whole show. "Initially we thought we will practice only on whatever ground available, including a basketball court. Mr. Fatimaraj of Sports Department made this fortune happen to our kids".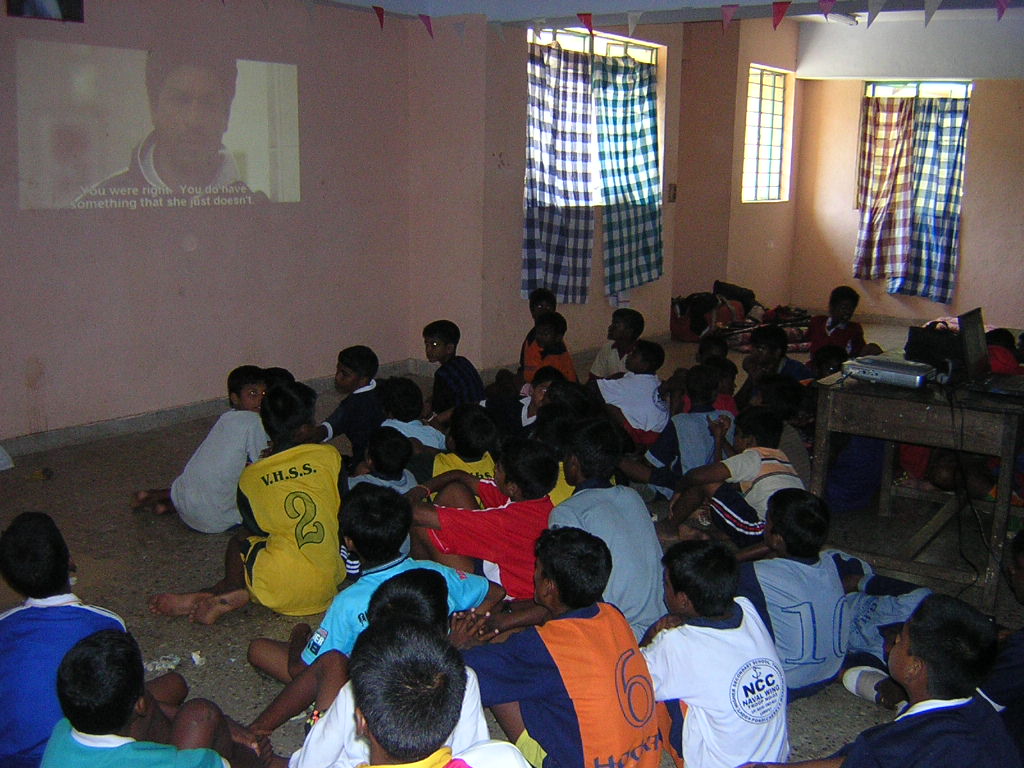 Featuring Chak de India - They thought these were real matches!!
All the Physical Education Teachers who were declared Liaison Officer for our program by the school principals were there, sweating it out with children on the turf. Two coaches othl has hired to impart part-time training in Amalorpavam and Swamin Vivekanda School (Tirubhuvani) was also there. Mr. Srinivasan, principal, Tirubuvanai school was also present, even took care of certain creature comforts of students.

Gathering of all these coaches and PETs presented an opportunity to take stock of our activities, plan for future and work out post-summer practice and competition schedule.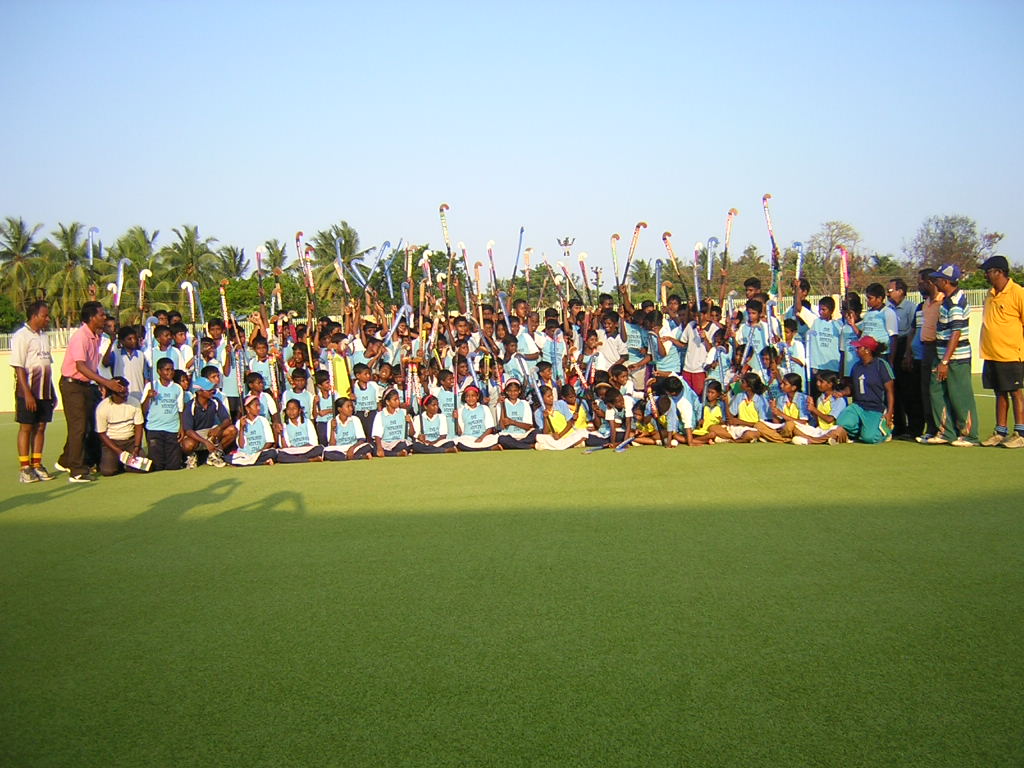 YES!! We passed the endurance test!!
The boys and girls were really obedient, stuck to the assigned tasks, took part in the hockey literature studies, and enjoyed every bit of their stay. The night stay at the complex itself was a camp-fire experience though for some the comforts here have scope for improvement.

There was also a feeling the camp duration could have been longer. Those are for the future, and as of now a sense of satisfaction that definitely we at OTHL have learnt a lot how to plan, execute and improve upon things.