New Season starts wisely with the induction of Wiseman Higher Secondary School in Puducherry
23/07/2009
One Thousand Hockey Legs was put on the turf in January this year, the fag end of the last academic sesson.

Even as the second season starts, our OTHL also makes its beginning, very wisely indeed.

Wiseman Higher Secondary School, located in Velrampet locality of Puducherry, has completed all formality to subscribe to our program.

On Thursday, the 23rd July, a small introductory function was held to mark the occaion.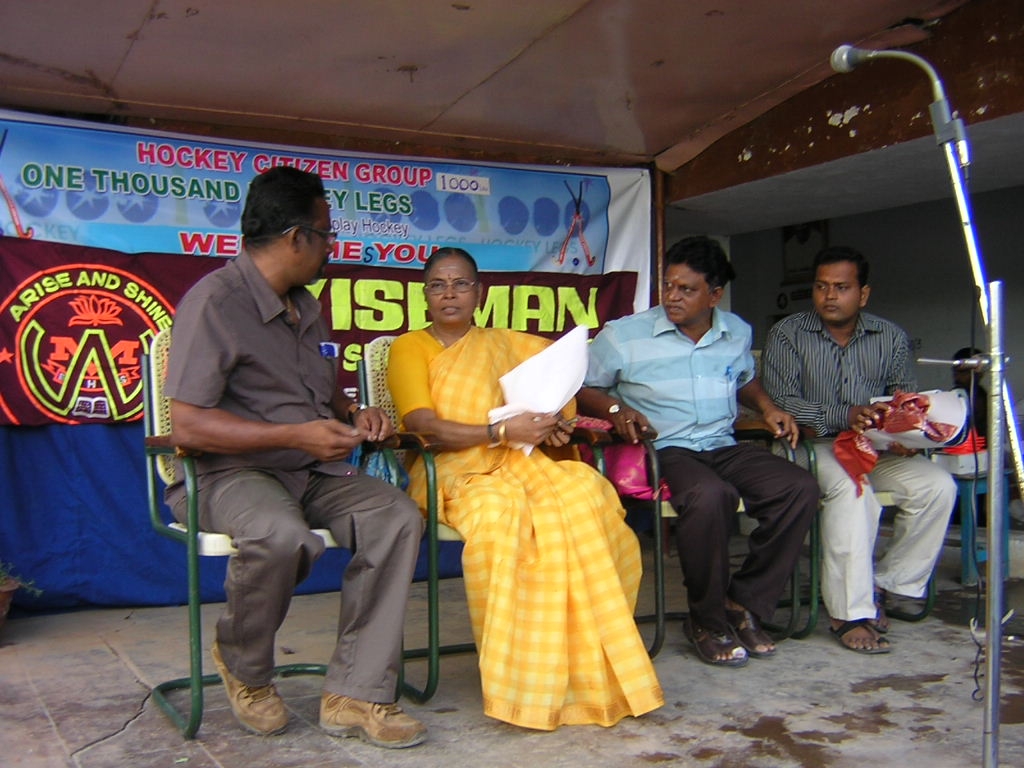 Dignitaries on the dais against the backdrop of Hockey Citizen Group's shining banner
As you rightly guessed, it was the morning assembly when children were fresh, OTHL made its maiden entry into the wise school.

The School Principal evinced keen interest ever since I approached for this purpose.

She also translated her enthusiam in to a double gain -- with the simultaneous formation boys and girls team.

Wiseman school is seventh school to subscribe to OHTl and only the second school to jointly go in for girls and boys team.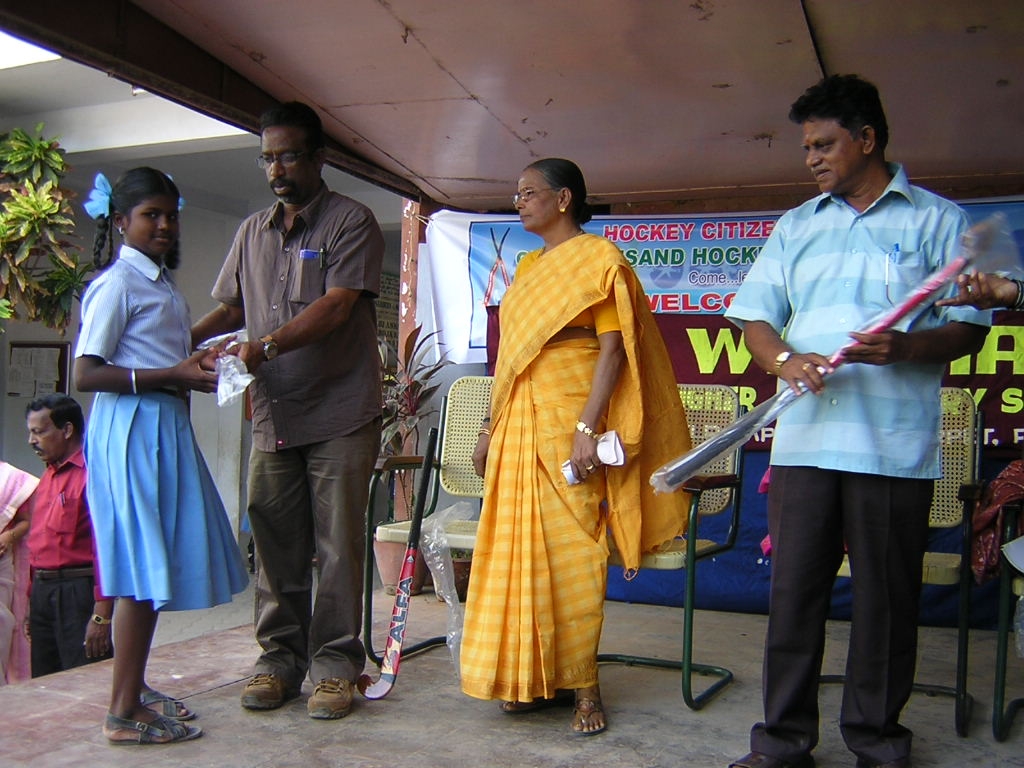 Hockey sticks being distributed to students
The function started with the prayer song by Mrs.Soroja. The Principal of the school presided over the function. Mr.Rajasekar Doss, hockey coach, explained the gathering about the one thousand hockey legs.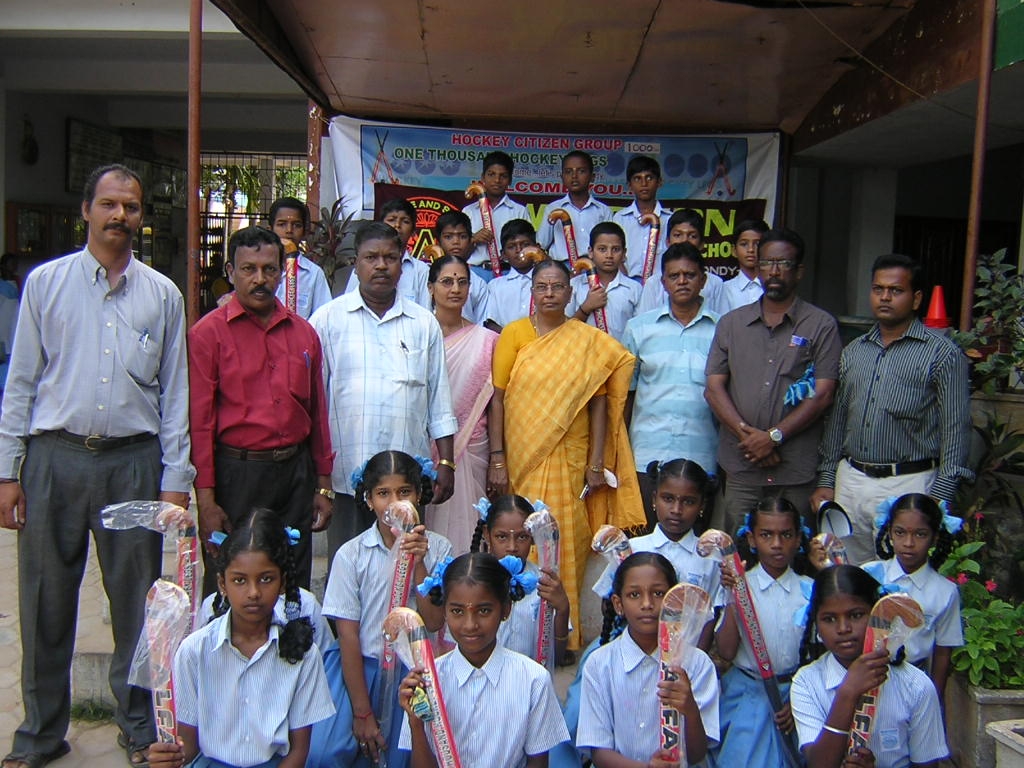 One for the posterity
Two teams are formed. A boys team and a girls team each consisting of 10 players.

I, as the project Officer for the Punducherry state, was given the opportunity to introduce Mr.S.Kumar, the Hockey Coach of Wiseman School, to the assembled children.

Another staff member, Mrs.J.Revathi gave vote of thanks.

So, it is now hockey for new batch of children, as another 20 are added to the long list of expected One Thousand.


Boys Team
Hariharan.S
Balamurugan.G
Ajith.M
Sathish.M
Prasanth.A
Sheik Mohiden.N
Sudha Srinivasan.G
Nithish Kumar.S
Manikandan.M
Prasanth.D


Girls team
Dhivya.G
Nandhini.B
Subalakshmi.S
Harini.T
Esther Rajathi.J
Shanthi Marie.A
Nageswari.J
Suganthi.A
Krishnaveni.M