Invitation Extended to Don Bosco
08/08/2009
Don Bosco Higher Secondary School Invited to Join

Don Bosco Higher Secondary School is one of the popular and traditonal educational institutions in the Puducherry town.

OTHL team visited the school today (8th Aug, 2009) and extended an official invitation to the school to join the now increasingly recognizable and popular 'One Thousand Hockey Legs' program.

The school principal Father Rev. Gregory Devarajan, himself a hockey player in his school days, took no time to get on with us.

The gentle educationist proudly informed us that the school is celebrating this year its silver jubilee, and it will be interesting to have more and more activities.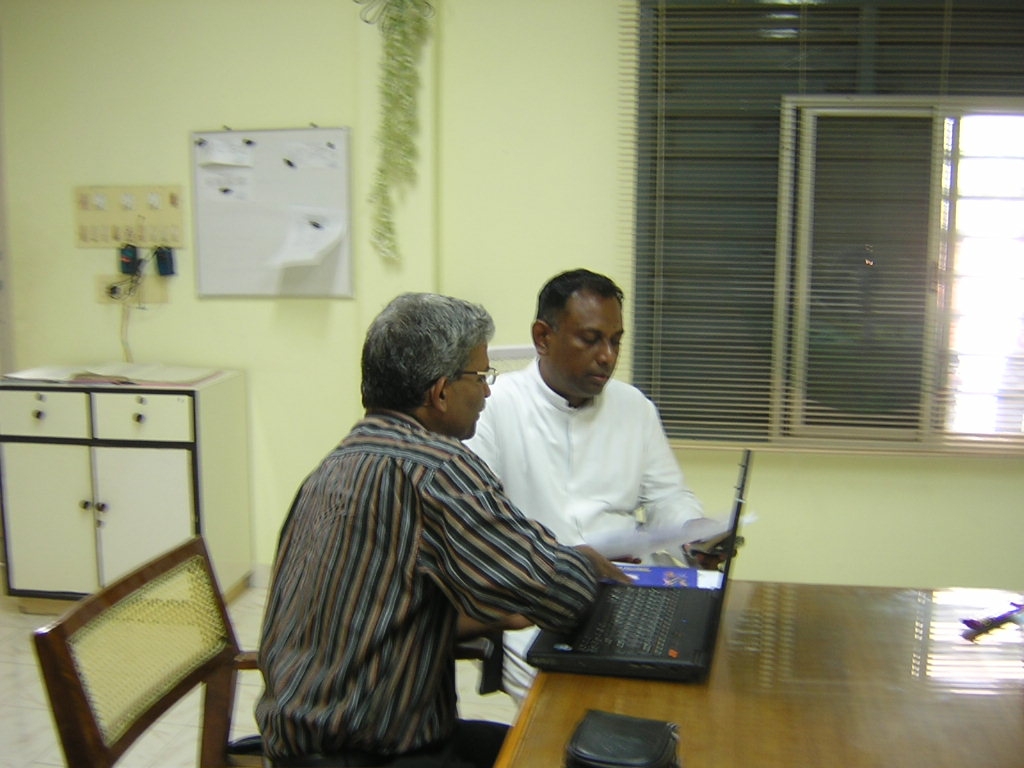 Don Bosco School Principal listens to OTHL presentation
Before we got into serious business, Mr. Gregory recalled his playing days

"As a student of a Chennai school, we all used to go to Mayor Radhakrishnan Hockey Stadium to practice on the synthetic turf, where we used to get 40 or 50 mintues".

He also fondly remembered the greatness of Dhyan Chand, and his son, Ashok Kumar.

"Though no one is equal to Dhyan Chand, Ashok Kumar was a star in my formative days, I followed his game with lot of interest", father said with a tinge of nostalgia.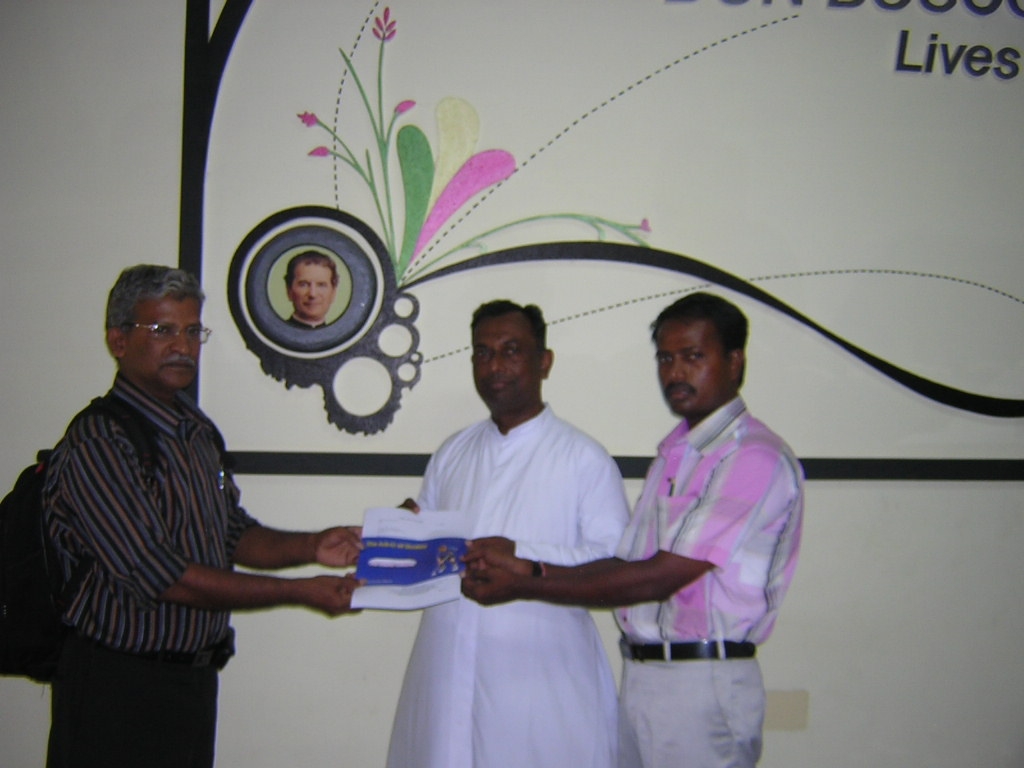 Invitation letter and School Children hockey booklet handed over to principal & P.E.T Mr. Arivoli
Getting on to serious business, he expressed his immediate concern -- lack of ground at the school premise.

"The ground at the entrance of the premises is not adquate for any big team sports like football or hockey. The surface soil is granular, hockey cannot be played. If we have to start a hockey team we will have to first level the ground, treat it to plain surface"

Mr. Gregory, after good discussion and getting the grip of OTHL project, called his Physical Education Teacher Mr. Arivoli for joint discussion. After which it is indicated to the visiting volunteeers that the school will soon complete the formalities to join the OTHL fraternity.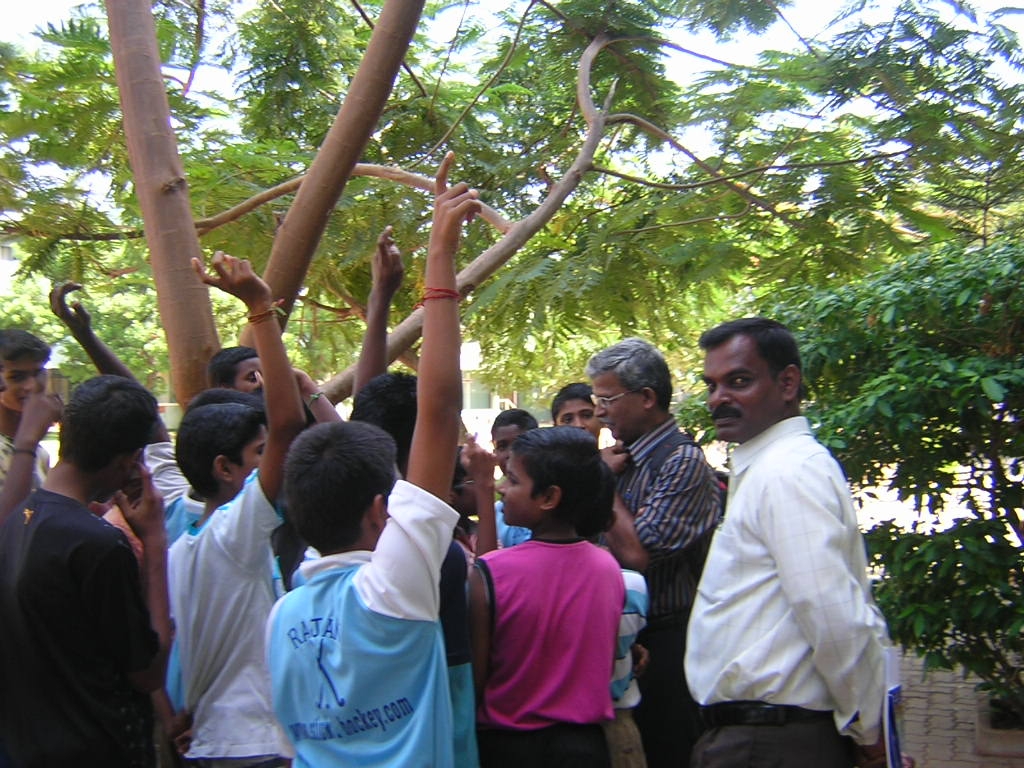 Interaction with school hockey kids in the campus
Puducherry is turning out to be foundainhead of OTHL Project. WIth already seven schools under its belt, and the first ever Mini Hockey Carnival to begin in a couple of days, the additon of yet another leading school to the OTHL list in Puducherry is a welcome development.

Physical Education Teacher Mr. Arivoli has assured both boys and girls will be selected and groomed for creating school hockey teams.