Vivekanandha HSS crushes Swami Vivekanandha School 7-0
22/08/2009
11 Aug: It was a bright hot afternoon at 1500 hrs. The ground was very done by the hosts – Vivekanandha HSS, Lawspet. Slight delay in the match because of certain logistics and the match started rolling.
In front of school ground, Vivekanandha School boys kept the umpire busy and made him signal a goal 5 times in a second half.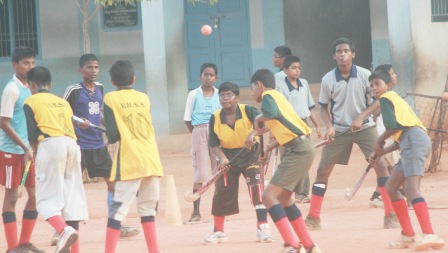 A tense situation
Swami Vivekanandha school consolidated a bit in the 2nd half and the host fielded their other players and the score finally ended 7-0.
The scorers from the hosts were:
G Bharath (3)
Kamal Kant (2)
J Yasar (1)
P Magesh Kumar (1)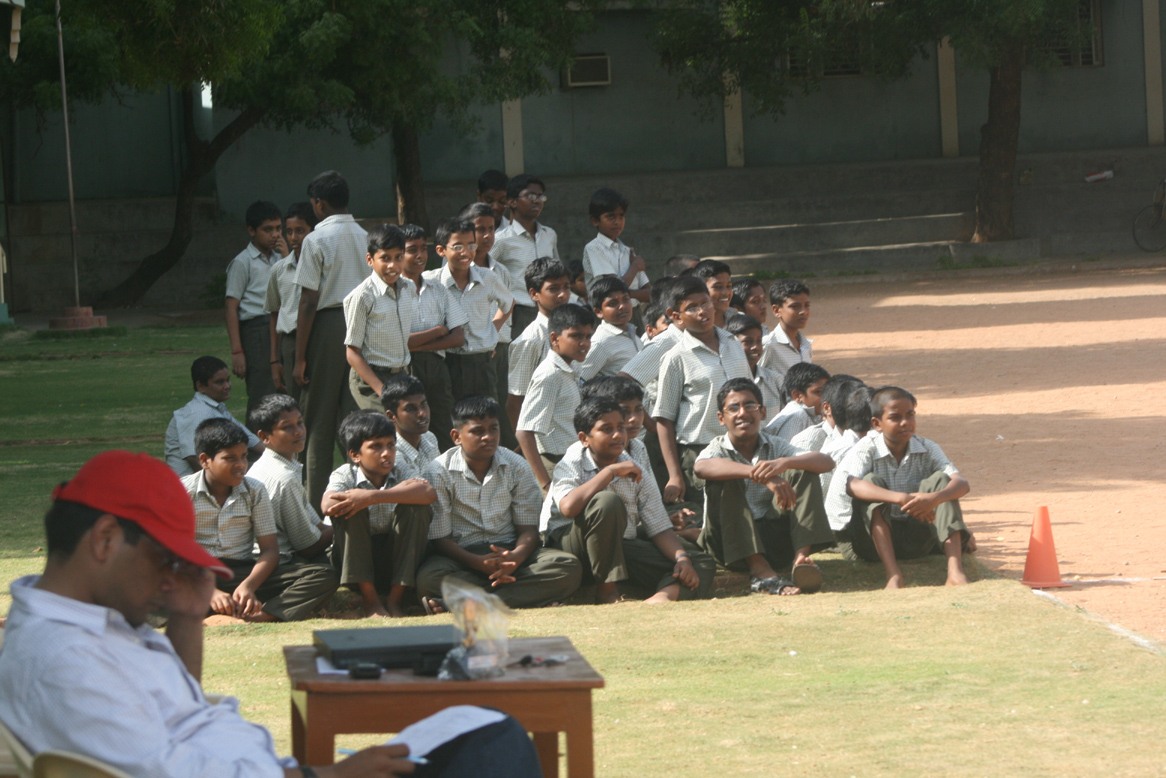 Spectators enjoy the show
G Bharath was declared the Man of the Match and won himself a cash prize of Rs. 250.
Kamal Kant from Vivekanandha HSS, Lawspet and R Nalla Arun Kumar from Swami Vivekanandha School were given the consolation prize of Rs. 100 each.
Sudish Kumar and Balamurugan officiated the on-field proceedings.
Vivekanandha HSS, Lawspet got Rs. 1000 cash prize as the winner of the match. Swami Vivekanandha, Thirubuvanai had to settle with Rs. 250 as the runner's up prize.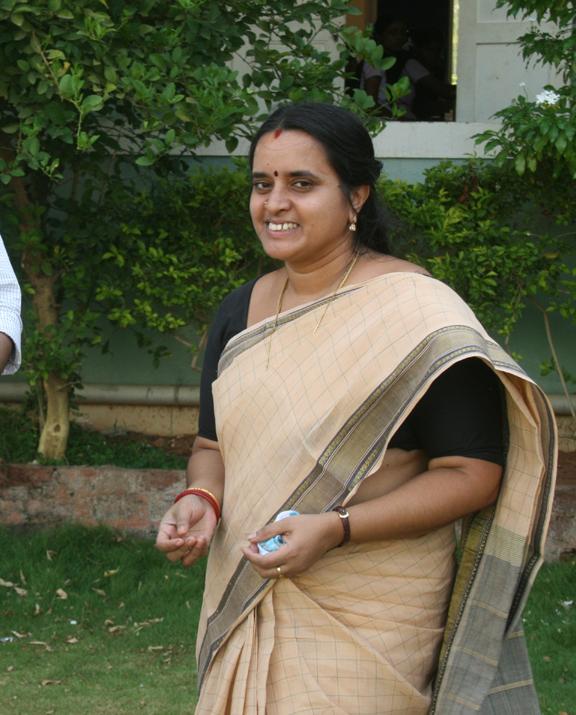 A proud Vice Principal of the winning school

Having drawn a match with Petit a day before, this was much of rejoicing victory for the Lawspet school. Having played 2 matches, they have 1 win and 1 draw to their tally.

The Vice Principal, Mrs. Geetha, gave away the prizes.