Petit Wins the inaugural Best School Trophy
28/11/2009
Petit wins the inaugural Best School Hockey Trophy

Petit Seminaire Higher Secondary School won the inaugural Best Hockey School Trophy 2009 under the One Thousand Hockey Legs program. The prestigious trophy was given away on Friday in a simple but impressive ceremony in the sprawling Saraswati Auditorium in Lawspet.

The presentation of Trophy marked the culmination of year long hockey activities funded and executed by the Hockey Citizen Group in the former French Colony.

Petit won both quiz and essay competitions and came second in the Schools Hockey League to access the crown. The 15-year old school collected overall 85 points against 70 by the runners up Kuruvinatham HSS. Interestingly, despite winning all their league matches and topping the points table, Kuruvinatham School could come only second.

The winners Trophy – a bronze plated work resting on a wooden base -- was given away by Selvaganapathy, Principal, Vivekananda HSS.

Even an hour before this ceremony, the trophy winner could not be decided, as the race for the coveted trophy was very close.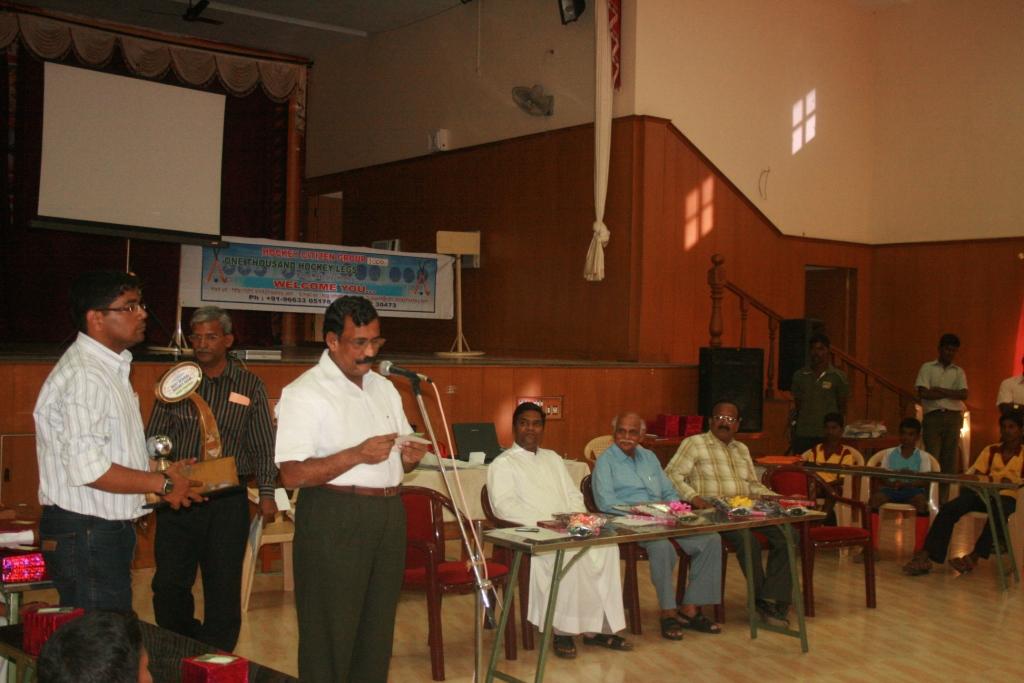 and the trophy goes to...
A match was taking place 20 km away from Puducherry, between Lawspet and Kuruvinatham. Its results, 3-2 in favour of the latter, completed the process of School Hockey League, put on the field in August this year. This result sounded alarm for the aspiring Petit who came second in the field competitions.

At that point it was apparent, winners of the Grand Quiz and Essay competitions, will have a bearing on the ultimate winner, with Kuruvinatham having upper hand otherwise.

So, the Grand Quiz started but it turned out to be an one-sided affair. Other three schools' teams fared very badly compared to Petit Seminaire. Had Kuruvinatham came even second in the quiz, and had participated in the Essay Competitions, they could have easily walked away with the Trophy. But it was not to be.

And, as a sports administrator started declaring the winners of the Essay competition, the scene became clearer – Petit boys swamped almost all the top prizes in the Essay Competition.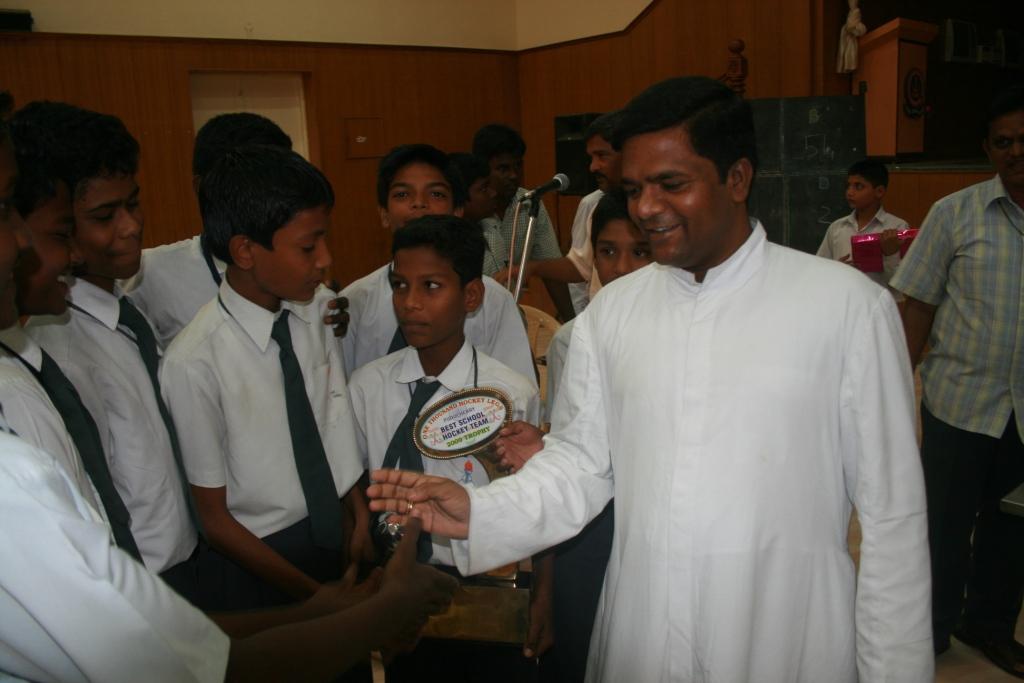 Father congratulates the winning boys
The details of points won by the top two contenders are given below.

Petit Seminaire Hr Sc School
League Match = 36 points
Quiz = 25 points
Essay = 24 points
Total = 85
FINAL RANKING: 1st

GHS Kuruvinatham
League Match = 60 points
Quiz = 10 points
Essay = 0 points
Total = 70
FINAL RANKING: 2nd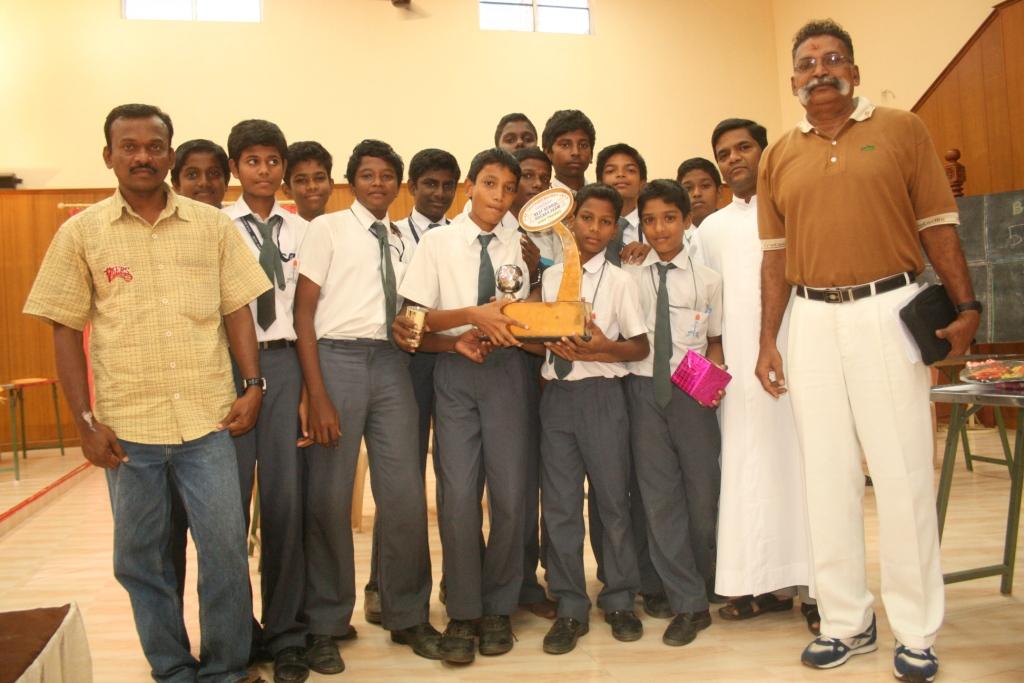 the happy lot ..!
Selection Criteria adopted for deciding
the Best School Trophy for Pondicherry for the year 2009


WEIGHTAGE FOR HOCKEY EVENTS
Performance in the School League: 60%
Hockey Quiz : 25%
Hockey Essay Competition : 15%


RANKING POINTS
Winner of any event = 50 points
Runners UP of any event = 30 points
Third of any event = 20 points


FINAL RANKING
Sum of (Weightage multiplied by ranking points)